---

Broadband in Underserved Rural Areas – 2021

A conversation on solving the connectivity problem for millions of people in the US (live on ZOOM and Linkedin)
July 27, 2021
@
1:00 pm
–
2:30 pm
PDT
The COVID-19 pandemic has highlighted the critical nature of access to fast and affordable internet service. As a result, demand for high-speed internet access, defined as "broadband," has soared to new heights.
One measurement found that the pandemic drove almost a year's worth of broadband traffic growth in only a few weeks.
As carriers upgrade the network, people in rural areas and other broadband dead zones will gain access to the internet than their urban neighbors have long taken for granted.
Unfortunately, 22.3 percent of Americans in rural areas and 27.7 percent of Americans in Tribal lands lack coverage from fixed terrestrial 25/3 Mbps broadband than only 1.5 percent of Americans in urban areas, according to a recent report by the Federal Communications Commission.
The Wireless Communication Alliance invites you to listen in as a selected panel of experts explores how broadband deployment will transform people's lives in those areas.
Agenda:

● 1:00 – 1:10: Event Introductions and Acknowledgements – Moderator Introduction
● 1:10 – 2:15: Panel Discussion and Q&A Moderation
● 2:15 – 2:30: Q&A Panel and Thank you note and closure
---

Moderator – Mohammad (Mo) Shakouri
NIST Group Smart Agriculture and Rural Broadband
shakouri@alumni.stanford.edu


Dr. Mohammad "Mo" Shakouri is a Silicon Valley investor, entrepreneur, and international executive with over 25 years of experience in communications and electronics industry. Dr. Shakouri is well-versed in formulating large-scale partnerships and introducing broadband network initiatives to emerging markets and communities. As an internet connectivity evangelist, Dr. Shakouri has been working with internet and top silicon Valley technology companies. He serves as Chairman of the WiMAX Forum, as Dir of community Broadband Initiative at JointVenture Silicon Valley, and is Founder and CEO of Microsanj. Dr. Shakouri earned his Ph.D in Electrical Engineering & Applied Physics from Stanford University, and a BSEE from San Jose State.





---

Richard Bernhardt
National Spectrum Adviser
WISPA(Wireless Internet Service Providers Association)
rbstrategist@gmail.com



"Mr. Richard Bernhardt, Esq. is the National Spectrum Adviser for the Wireless Internet Service Providers Association (WISPA), a national trade group for the fixed wireless access industry (http://www.wispa.org). WISPA through its WISP members actively serves around seven million end user clients especially in rural and suburban areas of the United States. Mr. Bernhardt also serves on the Board of Directors of the Wireless Innovation Forum (http://www.winnforum.org), a Standards Development Organization that created the standards and protocols for the Citizens Broadband Radio Service (CBRS) and is actively engaged with the creation of standards for the upcoming and unlicensed 6 GHz band. Mr. Bernhardt also serves as the chair of the fixed wireless access task group for the OnGo Alliance (http://www.ongoalliance.org). He has been active in wireless and technology roles for over thirty years."





---

Samantha Schartman-Cycyk
Executive Director – Marconi Society
samantha@marconisociety.org



Samantha Schartman-Cycyk is the Executive Director of The Marconi Society whose mission is to celebrate, inspire, and connect individuals building tomorrow's technologies in service of a digitally inclusive world.





---

Christopher Mitchell
Director, Community Broadband Networks at Institute for Local Self-Reliance
christopher@ilsr.org



Christopher focus on local government policies to improve Internet access. His team largely focuses on municipal and cooperative approaches, though they are also deeply knowledgeable about partnerships and other efforts to make sure everyone has fast, affordable, and reliable Internet access.





---

Chris Frost
Director of Technology and Infrastructure at Cruzio
ofrost@cruzio.com



Experienced Director of Technology & Infrastructure with a demonstrated history of Infrastructure design and deployment. Skilled in Project Management, Personnel Management, Technical Support, and Troubleshooting.





---

We will raffle off a Steampunk Retro Rocket Lamp. Must be present at time of the raffle. We will send the lamp directly to the winner.

---

---
"The BOOM will give a brief introduction to their wireless initiative at our July 27 event."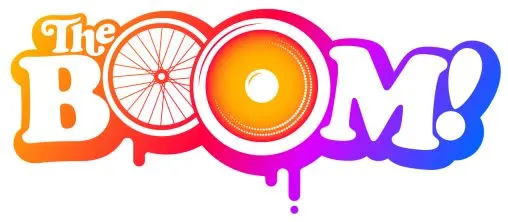 The award-winning, nonprofit, BOOM apprenticeship is an engineering school-of-the-streets for disadvantaged teenagers. We plant seeds for mechanical and electrical engineering, so that one day our graduates may develop their own hardware. The BOOM has won awards from Protolabs and Not Impossible Labs, with team members from Apple and Keysight. We're a member of Engineers Without Borders, we've been featured in Make Magazine and Electronic Engineering Journal, and we completed a Residency at Autodesk.
Watch the event recording