The Webinar videos will be posted here after our events.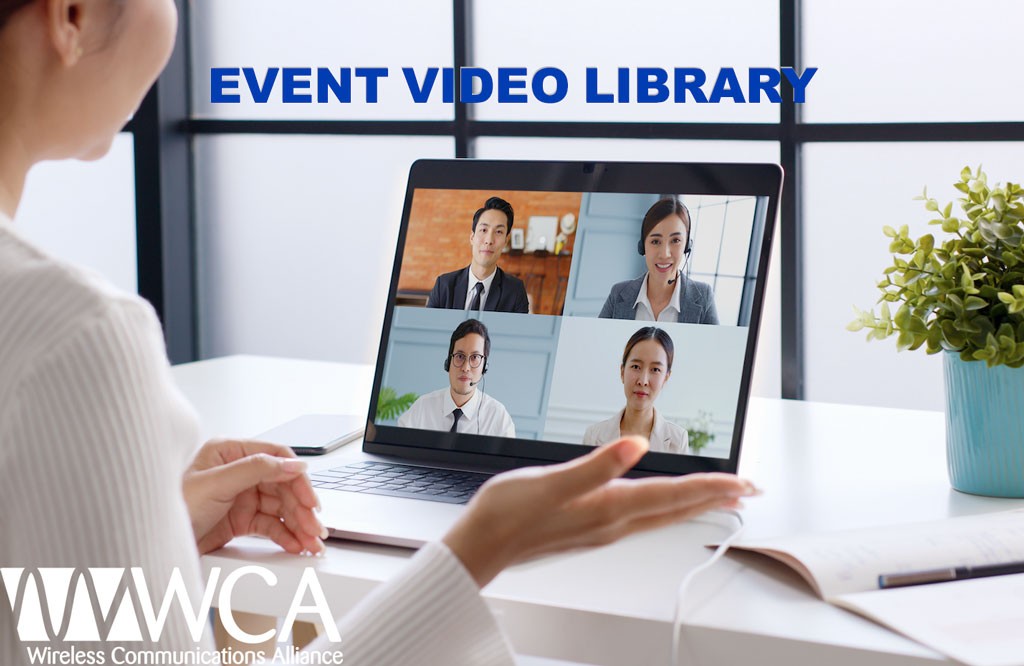 ---
OpenWiFi – The next Wi-Fi revolution – 2 Years Later

April 20 , 2023
The Telecom Infra Project (TIP) is a global community of companies and organizations working together to accelerate the development and deployment of open, disaggregated, and standards-based technology solutions that deliver the high quality connectivity that the world needs – now and in the decades to come. One of those solutions is OpenWiFi , an open sourced, community-developed, disaggregated Wi-Fi software system. The system includes a cloud controller SDK and an Enterprise-grade Access Point (AP) firmware, designed and validated to work seamlessly together. We will check in with our panel of experts on the current status of OpenWiFi, and discuss with current implementation with hardware providers, cloud service providers, about customers, deployments, and the state of the market.

---
50th Anniversary of the First Portable Cell Call

The Cell Phone: Marty Cooper's Big Idea
April 3 , 2023
April 3, 1973; Marty Cooper and Motorola placed the first-ever handheld portable cell phone call from downtown New York. Now, 50 years later the Tesla Science Center (https://teslasciencecenter.org/) wanted to organize a Big Gala Event for April 3, 2023 in honor of the 50th anniversary of this groundbreaking moment. Unfortunately, this Gala is now postponed because of several reasons. Instead Marty, his family and close friends are having a small celebration in New York. For those who cannot make it to Marty's party in NY the WCA and Marty are inviting everyone around the world to celebrate the 50th Anniversary virtually to honor Marty Cooper and his Big Idea.
Join us to hear from Marty and some of his close friends about memories and facts around this First Call and what kind of influence this Big Idea has for the Future of Wireless.

---
WCA's 4th Annual 6G Conference
Everything You Always Wanted to Know About 6G

(But Were Afraid to Ask)
February 16, 2023
In many leading markets, the first phase of 5G deployments is almost finished, and the global expansion is ongoing. Meanwhile, the standardization process for the next phase of 5G, known as 5G Advanced, is gaining momentum. As is typical during the early stages of any new generation of technology, there is now a focus on creating a "6G wish list" based on feedback from different parts of the ecosystem. The discussion centers on the defining features of 6G. Will it be similar to previous generations, with a focus on performance and capabilities, or will it prioritize societal benefits such as bridging the digital divide and achieving universal connectivity? The panel will also discuss whether 6G requires a new radio interface, which new spectrum bands – such as TeraHertz (THz) – will be enabled, the role of satellite connectivity, sensing networks, open architectures, and more. Of course, the question of new use cases, applications, and services will always be of interest.

09:00 AM – 09:10 AM PT: Event Introductions and Acknowledgements – Moderator Introduction
09:10 AM – 10:40 AM PT: Panel Discussion
10:40 AM – 10:45 AM PT: Raffle
10:45 AM – 10:50 AM PT: Vote of Thanks

---
Spectrum overview: 2023
An overview of spectrum reallocation in the United States
January 26, 2023
The NTIA and FCC have been hard at work over the past few years, reallocating reserved spectrum for better use and creating techniques for sharing the spectrum so more can enjoy its use. In 2020, we saw the opening of Spectrum at 3.5 GHz in what are known as the CBRS bands, at 6 GHz to expand the license-free allocations for WiFi in 2021, and many more. Now other countries around the world are following suit. In this event, we will look at the political, regulatory, and technical aspects of these spectral reallocations and discuss activities and potential outcomes of events that are still proceeding.

We look forward to you joining us for this annual deep dive into Spectrum Topics:
● CBRS Review
● 10GHz Stuff
● 6GHz Stuff
● 12.7 – 13.25 NOI (Sat service)
● 3.1 – 3.45 ● 7.125-8.400
● Summary: 3G, 6G, and Future

---