The Webinar videos will be posted here after our events.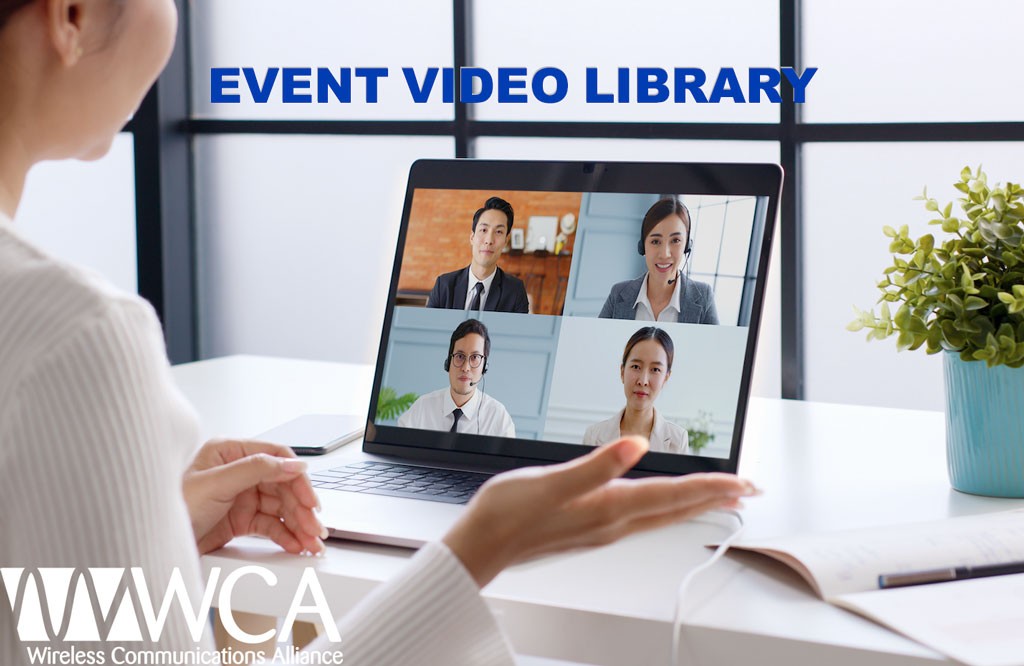 ---
5G is Overhyped – Learn what it can really do!
July 23, 2020 @ 1:00 pm – 2:00 pm PDT
A conversation on 5G Technology for Communications and IoT.What is really different about 5G, and what is just hype?
Learn about the reality of 5G in this panel discussion. There will be a focus on Massive Machine Type Communication (IoT), and other uses will be discussed. What you will learn: What new technologies will be enabled by 5G? What new frequency spectrum is being used, and what advantages and limitations does that create? What data rates can you actually get? What's the prospect for the massive machine type segment, including NB-IoT and LTE CAT-M in the 5G system? How does security evolve in 5G? Are there health issues with 5G?
The Voler Systems and the Wireless Communications Alliance(™) invite you to listen in as a selected panel of experts explore how 5G related technologies will transform our lives.
---
Gizmos & Gadgets 2020
September 24, 2020 @ 4:00 pm – 5:00 pm PDT
In 2020 the world was changed due to the global COVID-19 pandemic. This has sprung numerous social distancing and remote monitoring applications that rely on the use of sensors, wireless protocols, and IoT platforms. From temperature monitoring, contact tracing, crowd counting – sensors are at the edge of today's IoT solutions. Using mixed technologies such as LoRa, Bluetooth, Wi-Fi, and LTE, we'll discuss situational advantages when each technology comes into play and considerations in deploying a sensor network. From the factory to the farm, we'll review examples how sensors have helped keep people and food safe, quite literally.
SensorWorks and WCA are pleased to present an informative talk with sensor experts on how their sensor 'Gizmo and Gadget' has been used to solve real-world problems.
---
The Next IoT Revolution
October 21, 2020 @ 4:00 pm – 5:00 pm PDT
The importance of having sensors and devices that can assist humans to perform everyday work and/or specialized tasks has shown undeniable value over the past two decades. The desire to increase sensors' functionalities, computing speed, response time and wireless communication range has shown some challenges because of increasing energy consumption while minimizing physical form factor.

This can be one of the main reasons the industry prediction on the number of Internet of Things keeps declining over the past decade.In this special WCA seminar, we will discuss what limits the sensors' functionalities and battery life time, and provide potential solutions.
---
What's Hot, What's Not
November 18, 2020 @ 4:00 pm – 5:00 pm PST
The Wireless Communications Alliance invites you to get together with Silicon Valley VC's and M&A professionals why they are placing their bets in the market segment of Industrial IoT – or not. In 2017 the forecast predicted that IoT spending will grow at double-digit numbers until at least 2020.
By 2021, more than 50% of spending on IoT projects will be for software and services. Yet, specific industries, and within these industries, specific IoT use cases, clearly stick out. It probably won't come as a surprise that the Industrial IoT (IIoT) leads the way.
---
Moving People & Things Safely
December 16, 2020 @ 1:00 pm – 2:00 pm PST
Doing business in the Covid-19 era has changed the rules of engagement across every industry. Two sectors which have been challenged to change public perception and create a safer commuter & working environment is Public Transportation and Logistics. WCA, in association with SensorWorks, is pleased to present a new IoT Application series: Moving People & Things Safely in the Covid Era.
---