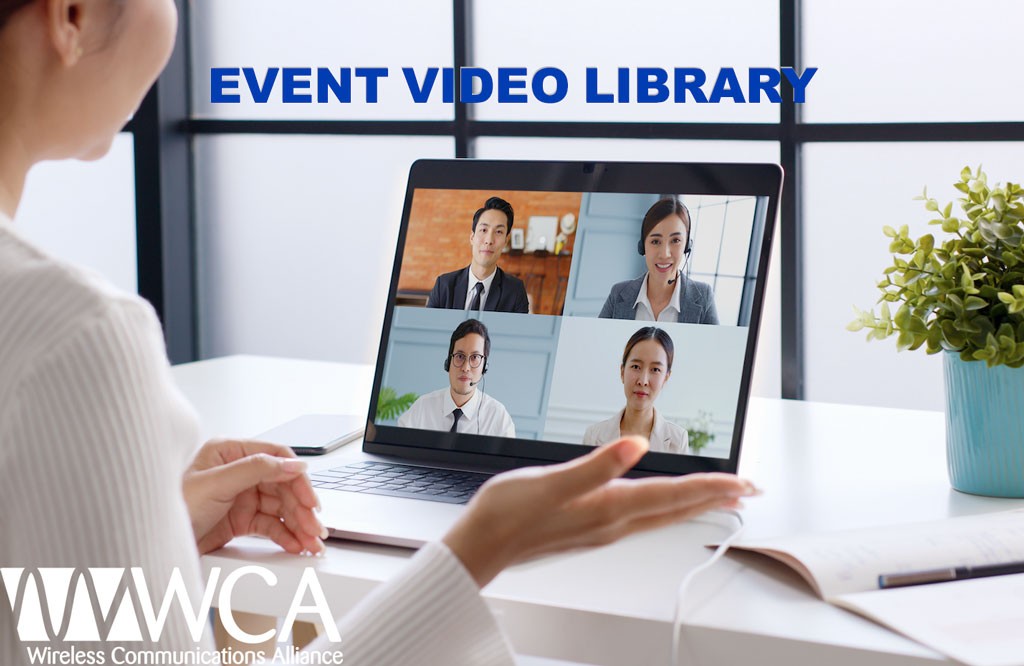 23rd annual What's Hot / What's Not event 2022
November 17, 2022
Due to the massive increase in data we are experiencing today, Edge computing, AI and Edge AI are on their way to becoming indispensable technologies due to their ability to move data away from overburdened cloud data centers. Thanks to IIoT and the abundance of data it's generated, the use of Edge computing and Edge AI over cloud storage and processing have increased dramatically since 2021. Edge AI combines Edge Computing and Artificial Intelligence (AI) to program, run, and execute machine-learned tasks directly on the Edge, taking advantage of the security and improved data-processing capabilities of Edge computing. At our 23rd annual CenterStage What's Hot VC Panel, our investor panelists will enlighten us about a few trends reshaping the telecom industry in 2022 and as they are projecting for 2023 and beyond.

---
Wi-Fi Here and Now Event 2022: Open Wi-Fi, HaLow, Wi-Fi 6e, and more
August 25, 2022
Wi-Fi seems to be the perfect broadband connectivity option. Today's session we will explore the latest in Wi-Fi innovations. Open Wi-Fi is gaining traction in the market, in part due to the Technology Infra-Project (TIP) led by Meta. Wi-Fi HaLow or 802.11AH is coming soon to smart door locks, security cameras, wearable devices, and wireless sensor networks near you. Despite the ubiquity of Wi-Fi 4/5/6, the rapid growth of the Internet of Things (IoT) has forced a rethinking of traditional Wi-Fi. The exciting new standard HaLow seems to have great promise.

---
Wireless Hitchhiker's Guide to Deploying LoraWAN Hotspots
on the Helium Network
July 21, 2022
The Helium.com network has redefined the definition of a wireless "Carrier". In this case, the Carrier happens to be a global decentralized network of over 850K+ lorawan hotspots (https://explorer.helium.com/ ), all deployed by individuals who have set their hearts set on mining for HNT crypto-currency, being part of a grassroots IoT network, or perhaps a little bit of both!

As with any wireless setup, getting the best possible RF signal means understanding your radio equipment. In part 2 of our Helium series, the WCA has a panel of industry leaders to discuss how to optimize the deployment of Helium LoRaWAN gateways.

We'll cover topics such as: ● Antenna gain does matter – the physics and theory of antenna types.
● A manufacturer's insight into building a Helium Miner – what makes for a good LoraWAN radio?
● Deploying Helium in rural areas: No power or internet – No problem!
● Why is the Helium network ideal for IoT?
● How does IoT contribute to my HNT earnings?

---
Sensor Converge Exhibition Recap 2022
July 7, 2022
Last week, it felt as if the world was almost back to normal as companies from across the tech spectrum converged on San Jose for the Sensor Converge Congress 2022. There were plenty of announcements on the latest advancements in IoT, networking technology, wireless power, processing, and connectivity. The WCA was present on the exhibition floor and interviewed selected players within this market segment. If you weren't one of the thousands in attendance or those attending virtually, there were notable technology trends that caught our attention. The Wireless Communication Alliance invites you to join us as we discuss these trends from the Sensor Converge Conference 2022 and the implications and insights into their impact on the wireless industry.
---
Back to The Future of Wireless Event 2022
May 19, 2022
More than 100 years have gone by since the beginning of wireless network technology.

The advancements developers have made since 1880 are extraordinary, like establishing an LTE network. With its exponential evolution, many are now wondering: What's the future of wireless networking technologies?

Leaders in the industry have a variety of ideas for how to continue wireless technology's journey into — and beyond — the 21st century.

Unfortunately, a large share of the population still lives in areas that remain underserved and unserved. The Wireless Communication Alliance invites you to listen in as a selected panel of veterans from the wireless industry will exchange thoughts about Back to The Future of Wireless..
---
Wireless Power & Energy Harvesting 2022
April 21 2022
Wireless Power has been an intriguing topic for years now. Most think of this area of technology as research or some far reaching science project that may become available in the future. But the reality is that Wireless Technology is here, today, and given the vast number of sensors, devices, and application areas, our panelists will highlight key applications in the area of Wireless Power & Energy Harvesting. The WCA is pleased to present a group of experts from companies who are delivering products and pushing the envelope for innovation in Wireless Power. We look forward to a lively discussion and hope you will join us.
---
Mobile World Conference 2022 – a Recap
March 24, 2022
ast week it felt as if the world was almost back to normal as companies from across the tech spectrum converged on Barcelona for Mobile World Congress 2022. There were plenty of announcements on the latest advancements of 5G, networking technology, devices and what the future holds for the virtual world. If you weren't one of the 61,000 in attendance or those attending virtually, there were notable technology trends that caught our attention. The Wireless Communication Alliance invites you to join us as we discuss these trends from Mobile World Congress 2022 and the implications and insights into their impact on the Wireless Industry
---