---

One World Together – Cybersecurity Symposium for Smart Cities 2020
October 14, 2020
@
1:00 am
–
October 16, 2020
@
6:00 am
PDT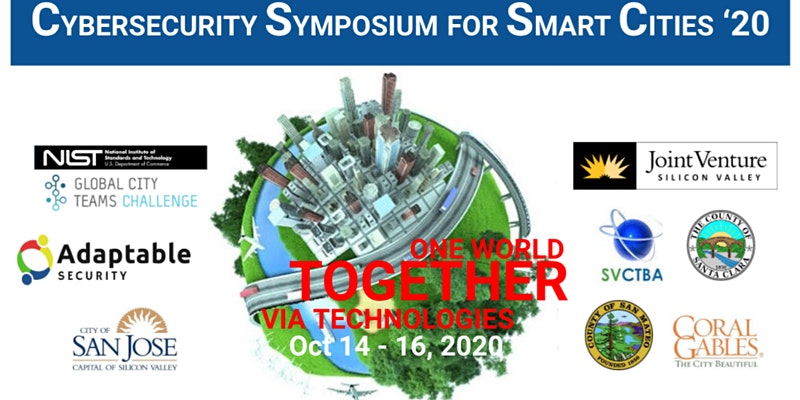 Join the foremost thought leaders and doers in governments, industry, small businesses, academia and nonprofits. For our next generations in the One World Together Via Technologies, let's listen, learn and last.
The event is fast-paced. You will engage with keynotes, use cases (including $0-cost eCommerce for small businesses and eResource Kit), solutions expo, job fair, birds-of-a-feather, and a cybersecurity Catch-the-Flag. You will even help shape up a Declaration, our Call-To-Action.
By the way, did you know that NIST is working on a Smart Cities and Communities Framework? Join to find out how you can contribute.
Spoiler alert: Raffle winners will receive signed books on Smart Cities (best pre-seller on Amazon due out in July) and others. Signed books for sale. Thank you, Jonathan!
Visit event site: https://adaptablesecurity.org/cybersecurity-symposium-for-smart-cities-2020/