---

WCA Spectrum 2022 Event
January 25, 2022
@
12:00 pm
–
2:00 pm
PST
Tuesday, January 25th, 2022 – 12:00 noon – 2:00 PM (Pacific Time)
Location: Wireless Communications Alliance Conference Bridge (Zoom and LinkedIn)
Come join the conversation and learn where our industry is going from our seasoned panel of experts at our annual "Spectrum: 2022" Event.
---
Co-Existence and Operation in New Flexible-Shared Bands:
C-Band (3700-3980 MHz and nominally 3700-4200 MHz;
3450-3550 recently closed auction 110; and 3
100-3450 MHz in legislative, FCC, and NTIA discussions along with NSC and others.
CBRS (3550-3700 MHz): Release 2 Standards (WInnForum) – Functions and Capabilities.
Flexible Registration and adjustments to Grants PAL and PPA introduction and deployment; Secondary Market / FCCs new Light Touch ULS recordation system and Forum 608; Co-Existence with adjacent bands IIC and ESC updates, and etc.
6 GHz Unlicensed Band.
Shared use with incumbent licensed PTP operators.
Low Power Indoor (LPI) and Standard Power Outdoor with AFC Systems.
Progress in the Multi-Stakeholder Group (MSG), WInnForum and Wi-Fi Alliance
AFC Systems
Harmful Interference review.

5.9 GHz – move from DSRC

What is the viability
Extending Special Temporal Authority
Space – the final frontier
State of LEO – Do we have a scalable and viable option for internet connectivity?
Space junk and ecological concerns?
Cooperation among countries

FCC Updates

New Commissioners
What might the future hold?
WHat are the impacts of the new infrastructure funding vehicles in the wireless industry
Moderator and Panelists Bio:
---
Tom Hunt (Moderator)
Managing Partner – Axcellex

Tom is a successful entrepreneur who has launched and grown products in highly competitive areas. Experience in sales, business development, and go-to-market strategy and execution as a general manager. Tom presently serves as the Managing General Partner of Axcellex, LLC. This strategic consulting firm assists technology firms in overcoming significant business obstacles, seizing new market possibilities, and achieving tangible outcomes.
---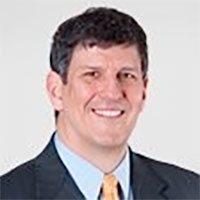 Chip Yorkgitis
Kelley Drye & Warren LLP

Chip Yorkgitis is a partner in Kelley Drye's Washington, D.C. office. He focuses his practice on telecommunications and represents clients with diverse interests and concerns related to spectrum management. A member of the U.S. delegation at the most recent ITU World Radiocommunication Conference, he regularly acts as counsel on issues related to U.S. spectrum allocations, rule waivers, spectrum sharing and coordination, interference resolution, adherence to operational and technical regulations, equipment authorization, Federal Communication Commission (FCC) radio station licensing, foreign ownership, antenna structure marking and lighting requirements, and FAA obstruction evaluations
---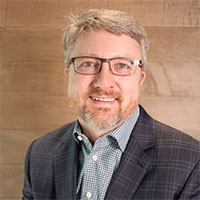 Chuck Lukaszewski
HP Aruba

Chuck is Vice President, Wireless Strategy & Standards in the CTO Office at Aruba, a Hewlett Packard Enterprise company. He has 30 years of multidisciplinary experience in the enterprise networking and service provider industries. At Aruba since 2007, his responsibilities include driving roadmap & vision around future wireless products and services, and he leads the team that represents HPE in various wireless standards bodies and spectrum regulatory fora (e.g. IEEE, Wi-Fi Alliance, 3GPP).

Chuck has been engineering and deploying large-scale 802.11 networks for 15 years. He has built Wi-Fi systems in hospitals, warehouses, seaports, rail yards, manufacturing plants, arenas, stadiums and other complex RF environments. At Aruba, he led the company's global Customer Engineering team for six years before joining the CTO organization in 2013. He is the author of six books and design guides including Very High Density 802.11ac Networks and Outdoor MIMO Wireless Networks.
---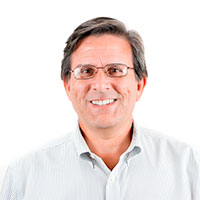 Andrew Clegg
Google


Andrew Clegg is the Spectrum Engineering Lead for Google. He has over 20 years' experience in spectrum management and was a member of the U.S. delegation to two World Radiocommunication Conferences. He has been involved in CBRS almost from its conception, and helped lead the development of the CBRS standards. He also helped develop Google's own Spectrum Access System.
---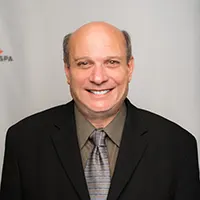 Richard Bernhardt
National Spectrum Adviser WISPA


Mr. Richard Bernhardt, Esq. is the National Spectrum Adviser for the Wireless Internet Service Providers Association (WISPA), a national trade group for the fixed wireless access industry (http://www.wispa.org). WISPA through its WISP members actively serves around seven million end user clients especially in rural and suburban areas of the United States. Mr. Bernhardt also serves on the Board of Directors of the Wireless Innovation Forum (http://www.winnforum.org), a Standards Development Organization that created the standards and protocols for the Citizens Broadband Radio Service (CBRS) and is actively engaged with the creation of standards for the upcoming and unlicensed 6 GHz band. Mr. Bernhardt also serves as the chair of the fixed wireless access task group for the OnGo Alliance (http://www.ongoalliance.org). He has been active in wireless and technology roles for over thirty years."

---
---