In 2023, the first version of mobile phones, laptops, and tablets equipped with WiFi 7 capabilities are anticipated to make their way into the South African market.
This was the opinion of Paul Colmer, an executive member of the Wireless Access Providers Association (WAPA), speaking to ITWeb yesterday in Muldersdrift, Gauteng, on the margins of the WAPALOZA Conference 2022.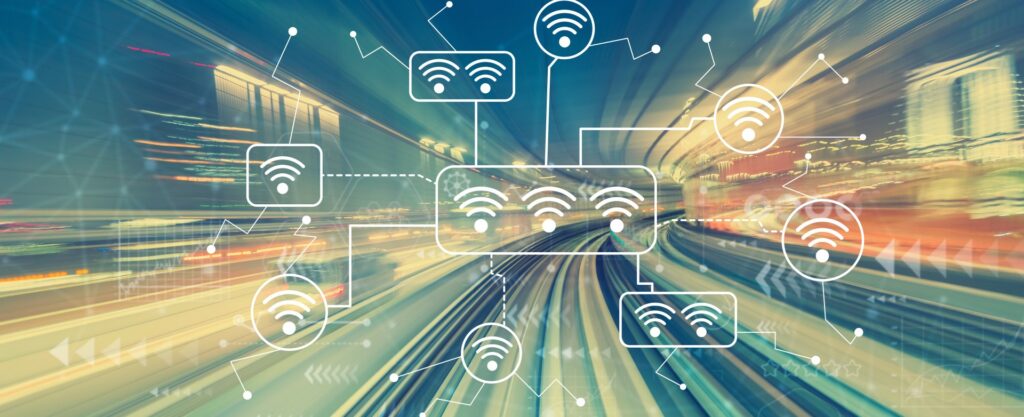 Colmer, in discussing the prospects of WiFi 7 in South Africa, noted that the next iteration of the WiFi network protocol promises to be a significant improvement over its predecessor – surpassing the speeds of Ethernet cables and significantly enhancing connection reliability and latency over WiFi 6.
Colmer believes that WiFi 7-enabled devices will begin to appear early next year, despite the fact that WiFi 7 goods are not likely to become widely available until 2024, given the current global demand for WiFi 6 or 802.11ax products.
WiFi 7 is anticipated to have a maximum speed of approximately 46Gbps, which represents a fourfold improvement over WiFi 6E's 9.6Gbps.
WiFi plays a vital role in South Africa, driven by a growing need for data-intensive, low-latency apps, as companies enhance their innovation initiatives to increase revenue and implement Web 3.0 technology.
We have started to see the first WiFi 7 chipsets being rolled out, and these are used in the manufacturing of mobile devices, and routing equipment and other devices. So at around early 2023, we will see the first devices which operate on WiFi 7 standards coming into the South African market. The majority of the latest cellphones are already enabled for WiFi 6E, which is able to operate in that extra band that will enable WiFi 7."

Paul Colmer
WiFi 7 is anticipated to assist every industry in South Africa, particularly those specializing in internet of things (IOT) devices, the hospitality industry, technological service providers, and the industrial sector, which significantly relies on monitoring tools, he noted.
According to the Wireless Broadband Alliance (WBA), more than a third (33%) of surveyed telcos, technology providers, vendors and enterprises across the globe are already planning to deploy WiFi 7 by the end of 2023.
The alliance further found that 53% of surveyed organisations have deployed WiFi 6, and an additional 44% said they are looking to adopt WiFi 6E in the next 12-18 months.
According to WBA, "uptake of WiFi 6E and WiFi 7 will be driven by a growing appetite for data-intensive, low-latency applications and use cases, from smart cities and immersive technologies such as the future metaverse to Industry 4.0."
Colmer added that WiFi 6, which is now the best WiFi technology on the local market, has gained extensive adoption since its introduction in the country in late 2019/early 2020.
The average South African home is projected to have between 10 and 50 connected gadgets.
According to the Deloitte Global Technology, Media and Telecommunications 2022 report, more WiFi 6 devices will be shipped in 2022 than 5G devices, with at least 2.5 billion WiFi 6 devices compared to around 1.5 billion 5G devices.
"WiFi 6 has enjoyed widespread use in South Africa, with most internet users already using it. I've lost count of all the devices and cellphones that are using WiFi 6. Even at this very conference, the majority of people are using the network."

Paul Colmer
Nevertheless, according to Deloitte Global, the remainder of Africa will have to wait a bit longer before WiFi 6 acquires a substantial foothold.
---
WAPA is a representation organisation for the telecommunications industry that acts as a liaison between the government regulator, network operators, service providers, and customers.
In order to improve WiFi networks in South Africa, the nonprofit is pressing the Independent Communications Authority of South Africa (ICASA) to exempt 1,200MHz of radio frequency spectrum from licensing.
According to WAPA, the new spectrum is the band used by WiFi 6E, the most recent generation of WiFi technology.
WiFi 6E is the abbreviation for WiFi 6 extended, which is a standard that supports 5G services and offers multiple 160MHz channels.
By providing 1,200 license-free megahertz in the 6GHz band, South Africa could gain up to roughly $58 billion (R928 billion) over the next decade.
Even after the spectrum auction, Colmer believes that opening up the 1,200MHz of spectrum will increase the spectrum capacity in South Africa by more than twofold.
However, in its statement to ITWeb in May, ICASA stated that the telecoms regulator is protecting existing users of the crucial 1 200GHz WiFi 6E spectrum.
"We are starved of spectrum in South Africa and we have interference issues which hinder the full potential of the spectrum we have. This spectrum band will open up a whole realm of things, including WiFi 7, because such a huge component of WiFi 7 is in fact that extra WiFi 6 E band. While having WiFi 7 is not restricted to having the WiFi 6E band, this band would assist in enabling WiFi 7 to perform at its full performance to the same standards as we see in other countries."

Paul Colmer
According to the WiFi Alliance, portions of the 6GHz band are already unlicensed for WiFi applications in the EU, South Korea, Brazil, Chile, Mexico, the U.S., the United Kingdom, Taiwan, and the United Arab Emirates.
However, WAPA is optimistic that ICASA and the Department of Communications and Digital Technologies will review the report's recommendations and consider releasing this band.
Source: IT Web