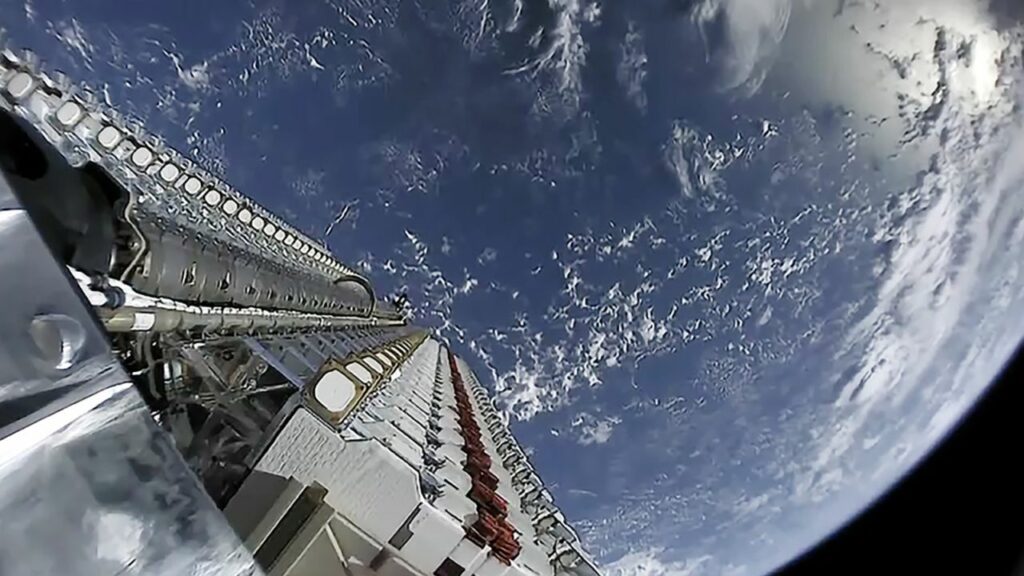 SpaceX, Dish Network, and other 5G providers are fighting over radio frequencies that SpaceX needs for Starlink and Dish needs for its customers.
SpaceX says allowing 5G wireless networks to use a specific spectrum band will cause widespread outages for Starlink customers. Spectrum is a range of radio frequencies, and federal regulators restrict which companies can use which frequencies to prevent interference.
SpaceX targeted Dish Network, which has a cellular network. SpaceX claims Dish "misled" the FCC, which allocates spectrum use among telecom companies, with a "faulty analysis" to prove that expanding its 5G network would not affect Starlink users.
At the root of the standoff is the 12 GHz band, a slice of radio frequencies primarily used for services like Starlink and its satellite internet competitor OneWeb.
David Goldstein, SpaceX's senior director of satellite policy, writes that "no reasonable engineer" would believe Dish's studies. He asks the FCC to investigate whether Dish Network and RS Access "filed intentionally misleading reports."
SpaceX says its analysis "corrects some egregious assumptions" in Dish and RS Access' studies.
"If Dish's lobbying efforts succeed, Starlink customers will experience harmful interference 77% of the time and total outage 74% of the time," SpaceX said in a statement.
The 5Gfor12GHz Coalition, which includes wireless providers like Dish, said its engineers are also reviewing the filing "in depth" and "remain committed to working in good faith with the FCC and stakeholders" to ensure the public can benefit from 5G services in this band.
The Coalition cited a study that found 99.85% of Starlink customers will experience no 5G interference.
In March, FCC chairwoman Jessica Rosenworcel called this "one of our most complex dockets."
She said it "will take a lot of technical work" to accommodate all these uses without interference. "Our best engineers are evaluating this now," he said.
Spectrum battles aren't new. Satellite and telecom companies fight for the most desirable spectrum bands. The current standoff over the 12 GHz spectrum band is separate from 5G battles over the C-band spectrum or a recent scare over airplane interference.
Dish has criticized SpaceX for putting Starlink terminals on moving vehicles, saying it's illegal and could interfere with satellite TV customers.
Dish had 8.2 million wireless subscribers in May and hope to expand. SpaceX has over 400,000 Starlink customers worldwide, according to public filings.