Networking-as-a-Service is the inevitable consequence of shifting to the cloud and is a perfect fit for the current economy of everything-as-a-service.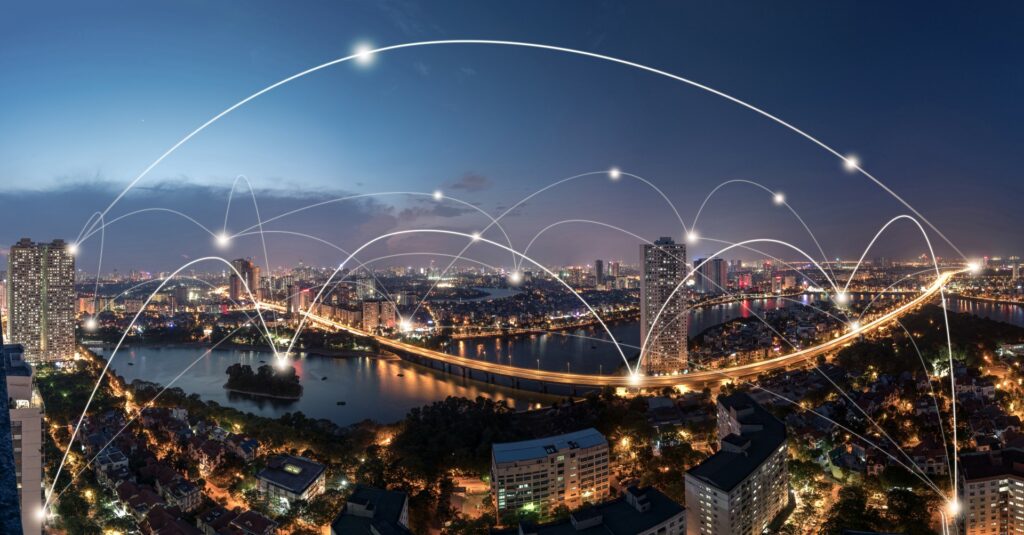 The Era of As-a-Service
In 1998, Marc Benioff founded Salesforce.com with a bold concept: cease purchasing software. Traditionalists in businesses laughed. "That will never succeed," they stated. In addition to security, performance, and dependability, they cited numerous additional apparent concerns. Yet, Salesforce surpassed the billion-dollar mark a decade later and never looked back.
A few years after founding Salesforce, Jeff Bezos grew frustrated with the amount of time his developers spent on the "undifferentiated, heavy-lifting" required to build the infrastructure required to run the software they were creating. In 2002, he founded Amazon Web Services (AWS) to enable businesses to consume computers (and, eventually, storage) as-a-Service. AWS enjoyed stratospheric growth despite the fact that critics pointed to the same issues foreseen for Salesforce.
There are currently at least 100 products that a business can consume as-a-Service. The Anything-as-a-Service (XaaS) business reached $238 billion in 2002 and is projected to reach $675 billion by 2028. In context, this equates to $84 per year for every person on the planet.
Why have businesses embraced the as-a-Service concept so thoroughly? There are several obvious reasons, including one that is quite strategic.
First, it makes sound financial sense. Paying for what is consumed enables businesses to minimize overprovisioning and align spending with revenues. There is no longer a requirement to invest substantial sums of CapEx years prior to revenue generation.
As-a-Service is also superior. It is faster, more dependable, and more secure than what corporations can construct on their own. It also provides IT with the business agility required by organizations. Instead of weeks or months, enterprises can install and expand services with a few mouse clicks and a few minutes.
But here is the strategic reason why as-a-Service makes sense: it enables a company to concentrate on its main business. In the same way that Jeff Bezos wanted his developers to spend more time creating, businesses may allow IT personnel to focus on competitive advantages. It enables the company to undergo digital transformation.
It's Time for Networking-as-a-Service Consumption
We live in a world where everything is interconnected. IT must now connect IoT devices, different clouds, partners, and customers in addition to developing networks between offices and personnel. Working from home exacerbates a tendency that has accelerated over the past decade. The construction of these networks is too time-consuming, expensive, and difficult to fully safeguard.
The time has come to consume networking as a service (NaaS). This requires network provisioning using a basic cloud portal. It entails depending on a prebuilt hyperscale network rather than creating, purchasing, and constructing your own custom network. It eliminates concerns regarding hardware throughput and software licensing levels. It means an organization can once again obtain SLAs that guarantee availability and dependable, predictable performance. In addition, it implies world-class security and the ability to comply with complicated data sovereignty requirements.
One of the benefits of the as-a-Service model is the ability to start small and expand. An example would be networking with business partners. Instead of constructing a complex DMZ between two organizations, a business can utilize an as-a-Service networking provider by connecting its core IT network to the as-a-Service network. After that, connecting to partners is as easy as having the partner connect to the as-a-Service network prior to configuring cloud portal policies.
Another illustration of this is the capacity to rapidly adopt cloud services. Instead of paying expensive data egress fees or creating their own direct connections to cloud providers, organizations can utilize cloud on-ramps provided by as-a-Service suppliers. This is a more efficient and secure method. Also, it is frequently cheaper.
Is it radical to cease constructing one's own networks?
Consideration of not constructing your own networks may appear absurd. Yet, it was foolish to consider employing software-as-a-service 25 years ago, and this proved to be advantageous. Identical for computation, storage, and practically all other aspects.
Many corporate procedures migrating to the cloud will inevitably lead to service. It delivers networking hardware, software, and operational/maintenance services as an operational charge, as opposed to the conventional upfront expense. In today's fast-paced environment, NaaS is ideal since enterprises can establish and extend network connectivity rapidly.
Consuming your network as a service simplifies matters dramatically. So, a quarter century into the "era of as-a-Service," the question is no longer whether you can consume networking "as a service." The question is rather whether it is radical not to!
Source: Network Computing