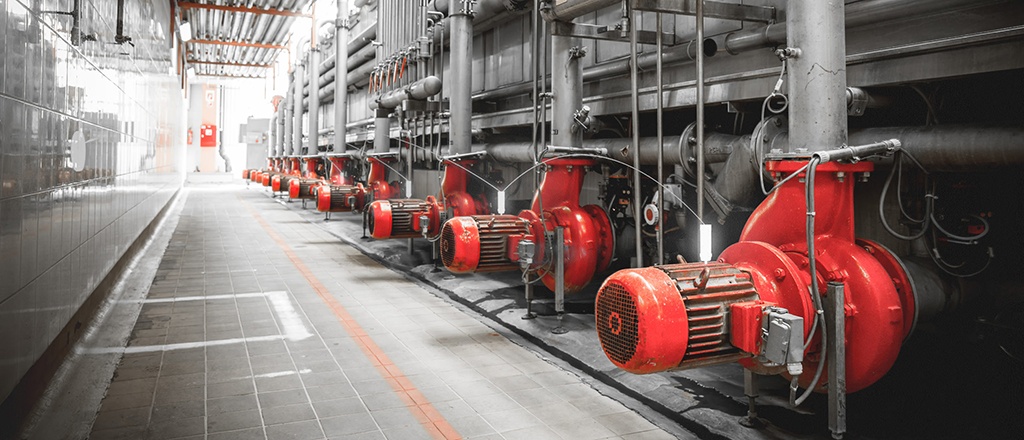 Wireless vibration solution changes the monthly manual data collection, which is expensive and unreliable because of human error factors, machine unavailability, and safety risks—to an automated, safe, and effortless 24/7 monitoring of assets.
Watchman AIR – Wireless Vibration Solution by Symphony Industrial: is built by vibration engineers famous for advanced automation in vibration analysis and know-how to prioritize detailed fault analysis.
Wireless Vibration with Actionable Diagnostics providing users better insights into emerging problems and root causes. The Expert Automated Diagnostic System can identify 1,200+ unique fault types on 40+ common machine components using over 6000 diagnostic rules,

Symphony Industrial AI
The sensor overcomes the average user frustrations of low resolutions 1-2 kHz sensors, which are just hand-raisers that do not have the resolution to provide forecast and prescription for the proper time to plan for repairs. The Watchman AIR also overcomes the typical hurdle of keeping sensors connected and reporting them to an adaptive mesh network. Mesh networks can self-heal and self-fix their connection as needed, extend over more considerable distances, and easily expandable as your business evolves.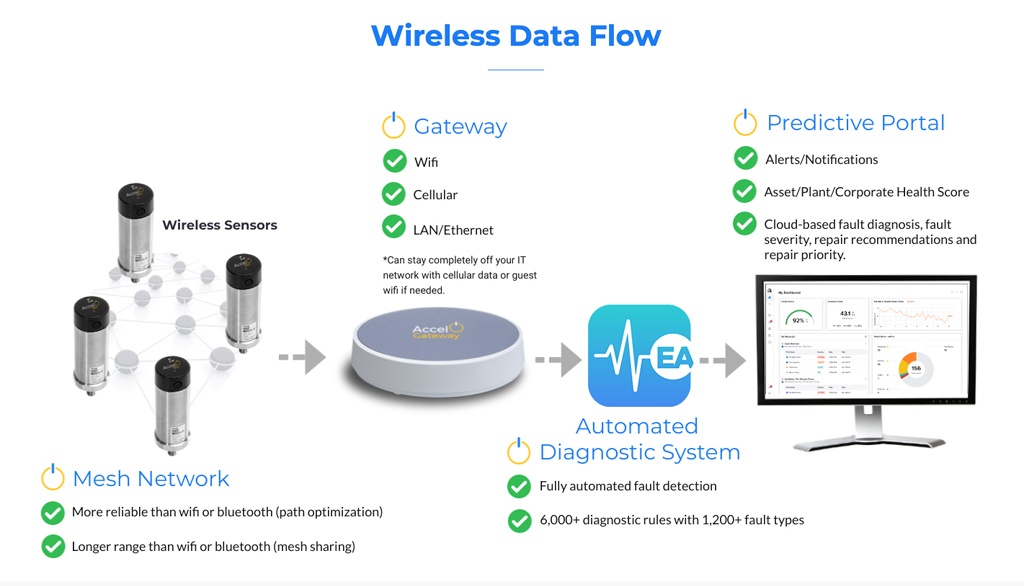 The high-resolution (up to 10kHz), low-cost wireless triaxial vibration system included in the Watchman Air allows you to monitor machines 24×7 with hourly reports and daily diagnostic analysis. Advanced AI and the world's largest machine condition database, accurate baselines, and component definitions are easy to establish. Users get a complete understanding of beginning faults and receive prioritized repair action recommendations. These functions are possible with the Expert Automated Diagnostic System delivering metrics & KPIs, alerts, and notifications about assets, plant, and corporate health within the PredictivePortal. All this can be connected to CMMS, historians, and Scada systems.