6G may be the vehicle that propels Europe to the vanguard of the digital economy. The participants of a Science|Business workshop on whether Europe is prepared to lead the development and deployment of 6G, the next generation of wireless technology.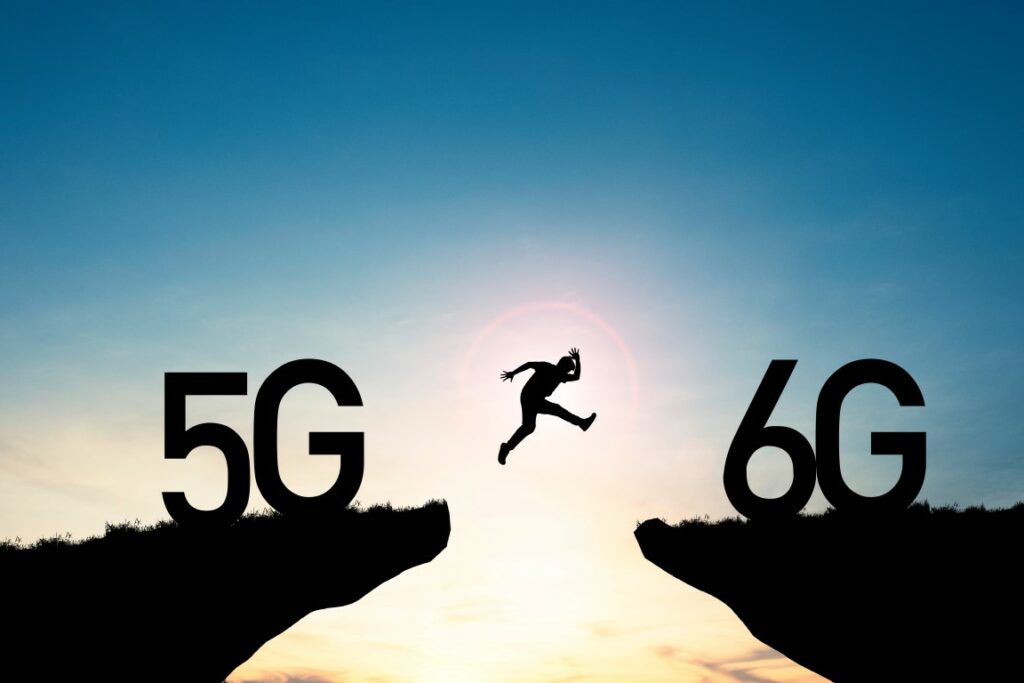 "Europe needs growth and jobs. And in my very biased view, 6G is the key [area] where Europe could take a leading role regarding digitalisation globally. … in the 6G era, the business opportunities are 35 fold versus 5G."

Pekka Rantala, Head of the 6G Bridge program at Business Finland, which supported the workshop.
In addition to delivering significant advancements in cellular technology, 6G promises to incorporate satellite-based connectivity and short-range personal area networks, as well as new features such as automated object detection. Rantala argued that the technology could facilitate a quantum leap in the quality of personalized healthcare while also delivering dynamic digital models that could assist us in taking better care of the environment.
6G, which is slated for commercial release around 2030, is still in the conceptual stage. However, European stakeholders are investing substantial quantities in related R&D, which includes a vast array of enabling technologies, such as semiconductors, software-based network infrastructure, advanced materials, and artificial intelligence.
The Business Finland-funded 6G Bridge programme began this year with a budget of €130 million, while the European Smart Networks and Services Joint Undertaking (SNS JU) has an EU budget of €900 million from 2021 to 2027. Rantala stated that Finland's 6G Flagship program, which focuses on fundamental research and is funded by the Academy of Finland, has already published over 2,500 pages of studies and 13 white papers.
The advent of an immersive 3D Internet, also known as a metaverse, is a potential driver of a step-change in wireless network capacity demand. Even though the metaverse is currently encountering skepticism, workshop participants stated that 6G will be required regardless.
For instance, Peter Stuckmann, head of the Future Connectivity Systems unit at the European Commission, predicted that immersive and user-friendly communication formats will replace video conferencing.
Henna Virkkunen, a member of the European Parliament, predicted that the world will continue to discover new applications for connectivity, just as it has for electricity. She believes that the development of an energy-efficient 6G system that could be used to detect excessive greenhouse gas emissions and other environmental hazards is closely aligned with the digital and green transitions of the EU.
The United States and Finland inked a joint statement on cooperation in advanced wireless communications at the beginning of June. Anthony Blinken, the US Secretary of State, remarked at the signing in Helsinki, "To maximise technology as a force for good and to minimise its misuse, it is vital that countries that support these freedoms maintain leadership in cutting-edge technologies."
---
However, how can Europe leapfrog other regions to become the leader in the development of 6G? Maiju Gyran, Senior Science Adviser and Coordinator of the Flagship Programme at the Academy of Finland, opined that the EU should establish competence clusters anchored by universities and financed with a combination of public and private funds. She added, "That's a partnership, of course, I think this is the only model that works nowadays."
Maarit Palovirta, senior director of regulatory affairs for the European Telecommunications Network Operators' Association, shared this opinion. However, she cautioned that private sector standardization processes can be quite resource-intensive. "When we start to think about Europe will lead, will Europe follow, we need to make sure that we actually have enough experts across the board as part of these processes," she cautioned. "And I think that's … a bit of a concern from our side."
Both Palovirta and Stuckmann emphasized the importance of early involvement of the entire value chain, including the enterprises that will ultimately use 6G. This is one of the lessons learned from the inconsistent deployment and adoption of 5G.
While Europe is home to two of the world's foremost telecoms equipment manufacturers (Nokia and Ericsson), 5G coverage in the majority of the continent lags behind that of East Asia and North America. To fundamentally redesign today's telecom networks, according to Palovirta, will take time and "massive investment." It will take the "next 10 years to go through this shift to move towards these new intelligent, automated, software programmed networks," she added.
Nonetheless, 2023 could be a pivotal year for the advancement of 6G. In November, the World Radiocommunication Conference will consider whether to designate additional spectrum for cellular technologies. The outcome is ambiguous, as the majority of prospective spectrum bands either have incumbent users, such as satellite and defense communications, or are being targeted by other industries for other applications.
Due to the fraught geopolitical climate, there is also a chance that some third parties will view 6G as a strategic technology they need to control, resulting in fragmentation on a global scale. Nonetheless, Europe, which has extensive experience in international coordination of R&D, could provide a valuable counterbalance to such influences, according to Stuckmann, who noted that 3GPP continues to enjoy strong global support.
Although Virkkunen noted that the EU is now meticulously vetting third-country participation in critical infrastructure following "some wake-up calls," the panel emphasized that global R&D talent will be required for the successful development of 6G. "In science, you typically collaborate with the best," Gyran remarked. "The landscape has changed and… we have to be more cautious….but hopefully in the future, we know more and we are able to open up more….at least for science."
Source: Science Business