Jeff Yen, a prominent board member of the Wireless Communications Alliance and CEO at Etherdyne Technologies, Inc, is joining forces with QuantumZ; this collaboration promises to deliver a holistic module solution that caters to the ever-evolving needs of the telecommunications industry. By combining Etherdyne's extensive industry experience with QuantumZ's advanced RF circuit designs, the partnership aims to create a paradigm shift in conceptualizing and implementing 5G/6G and LEO solutions.

In an exciting collaboration between QuantumZ Inc and Etherdyne Technologies, Inc, esteemed WCA board member Jeff Yen takes center stage as they introduce their groundbreaking module solution for 5G/6G and LEO (Low Earth Orbit) applications.
QuantumZ Inc, a subsidiary of Flexium Company, has built a sterling reputation for its expertise in high frequency RF circuit designs spanning from 1GHz to mmWave. The company's flexible PCB system and cutting-edge materials excel in preserving the high fidelity of signal transmission, setting new benchmarks for performance and reliability.
Etherdyne Technologies' Jeff Yen Joins Forces with
QuantumZ to Showcase Revolutionary RF Circuit Designs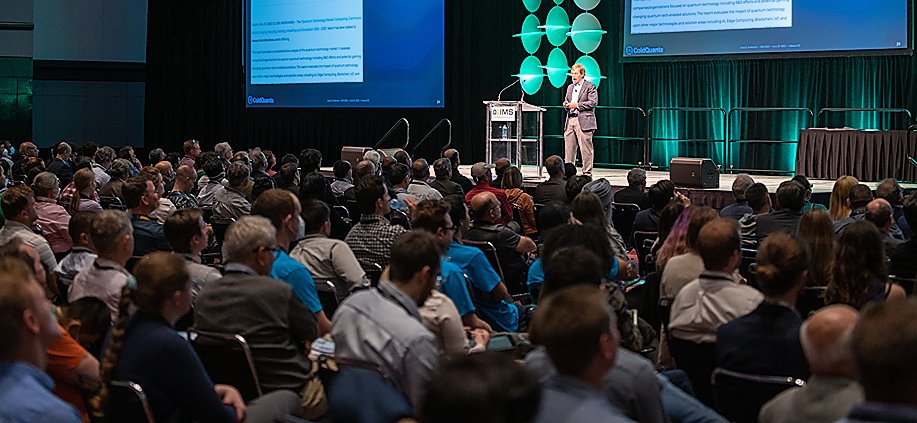 Driven by their unwavering mission to integrate "humanity" into the realm of continuous technological innovation, QuantumZ Inc pushes the boundaries of what is possible in the RF circuit design domain. By leveraging their unparalleled expertise and state-of-the-art solutions, they aim to revolutionize the landscape of 5G/6G and LEO technologies.
As the demand for higher data rates, lower latency, and seamless connectivity escalates, the joint efforts of QuantumZ and Etherdyne are poised to shape the future of wireless communications. With their module solution, they seek to empower industries and individuals alike, enabling them to harness the transformative potential of next-generation technologies.
Through their pioneering spirit and commitment to "humanity-driven" innovation, QuantumZ Inc and Etherdyne Technologies, Inc are well-positioned to drive the progress of 5G/6G and LEO technologies, ushering in a new era of connectivity and possibility.
WCA and Wireless Power Transfer
WCA at International Microwave Symposium
The Wireless Communications Alliance (WCA) fosters collaboration among technology companies, solutions, service providers, early adopters, and academia. Its primary goal is to facilitate the seamless integration of wireless products and services into the global wireless ecosystem.
During the International Microwave Symposium in San Diego, two esteemed board members of the Wireless Communications Alliance, Jeff Yen, and Jeremy Tole, were actively engaged in promoting the mission of the WCA, with a specific focus on Wireless Power Transfer.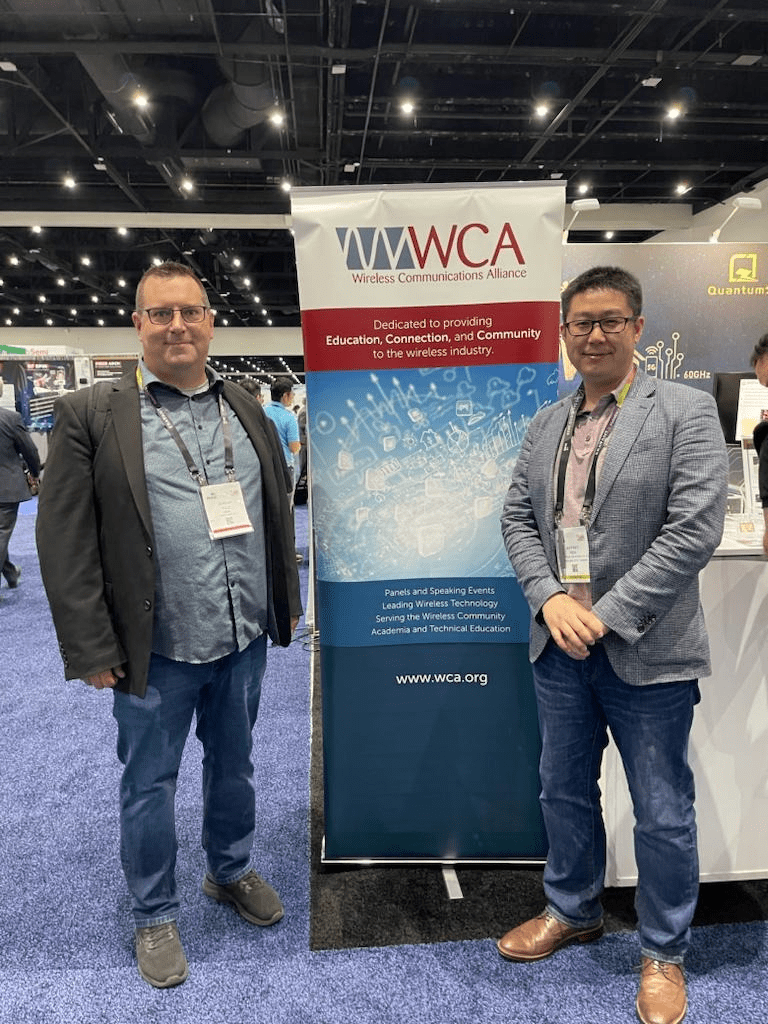 Wireless Power Transfer
In wireless power technology, similar to wireless communication devices like radio, electromagnetic fields are utilized to transmit electrical energy without the need for physical wires. While wireless communication focuses on the transmission of information, with the power reaching the receiver being less critical as long as it allows for intelligible reception, wireless power transfer emphasizes the amount of energy received. Therefore, the efficiency of energy transmission (the fraction of transmitted energy received) becomes a more significant parameter in wireless power technologies. Consequently, the distance over which wireless power can be effectively transmitted is likely to be more limited compared to wireless communication technologies.
More info on QuantumZ Inc : https://www.quantumz.com.tw/en/