Dish Network sells satellite television principally under the brand name Dish. As the company advances into the wireless industry, however, it is employing many customer-facing brands, each with its own specialized focus.
However, corporate representatives recognized that Dish's wireless business is still in development. They implied that further, unannounced brands may still be in the wings.
Dish has not yet launched a wireless service under what could be its most valuable brand name: Dish Mobile (or Dish Wireless, depending on your persuasion). John Swieringa, COO of Dish, stated that the company is making success in its wireless/mobile/5G market strategy.
"I think different things will appeal to different customer segments," he told Light Reading in a recent interview.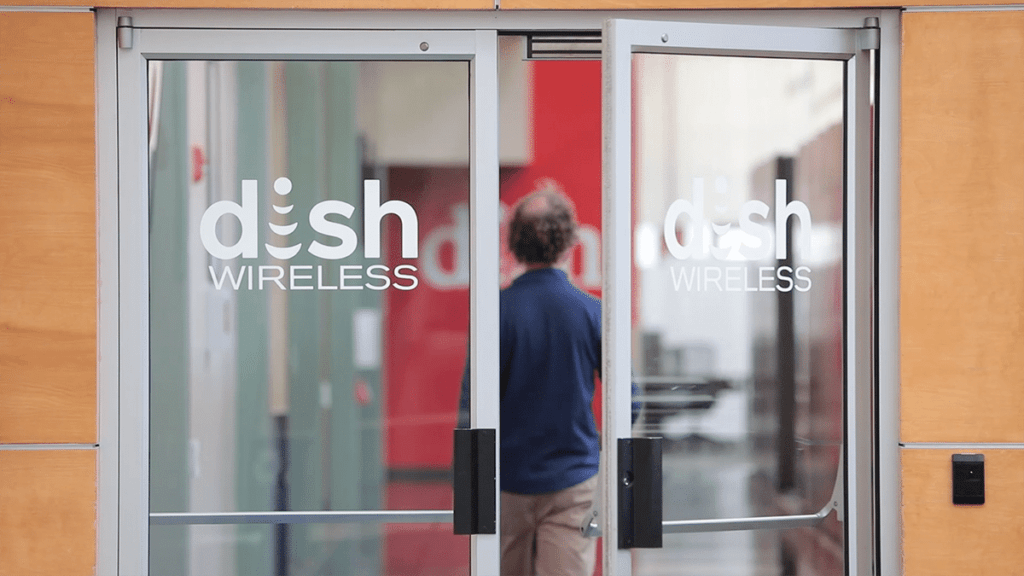 A focus on Boost
Swieringa stated that Dish strives to satisfy existing customers and attract new ones, regardless of the brand it uses. "We have to provide great value to grow," he said.
Dish's principal brand hitting the wireless business is still Boost Mobile. Swieringa stated that this brand will receive a boost, so to speak, when it introduces a postpaid service this fall under the brand name Boost Infinite. Swieringa added that Dish should begin offering a smartphone capable of accessing its unique Band 70 spectrum holdings at that time. Until now, Dish has sold cellphones with access to some of its other spectrum bands, but its Band 70 holdings are significant since they are abundant and span a large geographical area.
Swieringa elaborated that Dish is trying to extend Boost's retail and geographic availability. He reported that Walmart, Best Buy, and Target now carry Boost Mobile. Moreover, he stated that Dish is now able to sell Boost in additional geographic places across the United States as a result of its new MVNO partnerships with AT&T and T-Mobile. Before Dish acquired Boost, the brand was primarily limited to Sprint's relatively limited network coverage area.
But Boost Mobile is just one of many mobile brands offered by Dish, which also offers Project Genesis, Ting Mobile, Republic Wireless, and Gen Mobile.
Customer segmentation
Project Genesis is the brand name under which the business will introduce its new 5G network to the market. "Project Genesis has launched the nation's first cloud-native Smart 5G network that changes the way we connect. Now live in 120+ cities and this is just the beginning," according to the company's website. Swieringa clarified, however, that Project Genesis is not necessarily the final moniker that Dish may adopt for its 5G network. Essentially, he continued, Project Genesis enables Dish to deliver commercial 5G services while continuing to enhance its network and go-to-market strategy. Importantly, Project Genesis is not included on the Dish Wireless website under the company's branding.
Since Dish's acquisition of Ting Mobile a year ago, little has changed on the Ting Mobile website. Swieringa stated that Ting will permit Dish to experiment with bring-your-own-device (BYOD) models, similar to what Verizon's Visible brand is doing. Ting is not mentioned on the Dish Wireless website either. Separately, Dish's acquisition of Ting included a Mobile Services Enabler (MSE) arrangement with Tucows, the previous operator of Ting and an Internet technology and service provider. This agreement requires Dish to transition its entire MVNO operation to Tucows' mobile platform.
Republic Wireless is now the name that Dish uses to entice its existing satellite TV subscribers to join its wireless network. "Dish customers save up to 60% with Republic Wireless by Dish. Just $29.99 per line, "according to Republic Wireless's online presence. Prior to Dish's 2021 acquisition of Republic, the MVNO favored mobile plans with Wi-Fi connections.
Dish purchased the lesser-known MVNO company Gen Mobile in 2021. Swieringa indicated that Dish will pursue the Affordable Connectivity Program using this moniker (ACP). The program gives up to $30 a month for Internet connections to low-income Americans.
The networking strategy
Dish may now utilize three distinct wireless networks for its various brands. Recently, the company signed new MVNO deals with AT&T and T-Mobile, networks that it would use while it develops its own 5G network. Eventually, Dish intends to migrate almost all of its wireless traffic onto its own network, though this will likely take several years.
In addition, Dish officials have stated that the business is creating a 5G network capable of slicing the network for all types of clients, including enterprises and Dish's own mobile brands.
Source: Lightreading.