---

Join 5G Things Forum 2021 at Ericsson D-15
A virtual experience on June 23
June 23, 2021
@
9:00 am
–
11:00 pm
PDT
Join 5G Things Forum 2021 at Ericsson D-15—A virtual experience on June 23.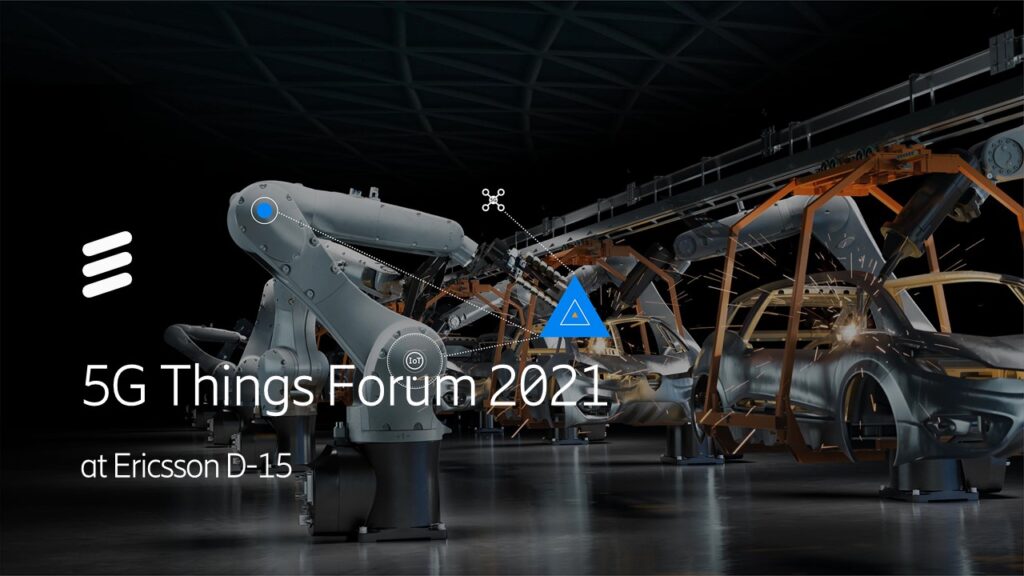 Technological advances in 5G networks, the Internet of Things (IoT) and edge allow businesses to think beyond the limits of their imaginations and uncover unprecedented opportunities. Join Ericsson 5G Things where we will explore what has been done and what is possible with 5G innovation for the industries.
5G Things is a collaborative forum designed by Ericsson to bring together key stakeholders from across the 5G ecosystem to collaborate. The pace of innovation is fast, and enterprises are eager to learn from best practices for different use cases.
5G Things will be an exciting and informative event. Please plan to join for:
• An industry panel featuring experts from diverse industries—Dive into three unique cellular use cases including business model innovation, technology innovation and a large enterprise running multiple Industry 4.0 use cases.
• A private network case study—A network application with very high security, reliability, and availability requirements
•   Back to the office—The role of Health-Based Monitoring (HBM) and cellular connectivity and what the connected post-pandemic office will look like
Register now and engage with the ecosystem players at #5GThings.
Ericsson D-Fifteen, visit www.ericsson.com/d-fifteen.