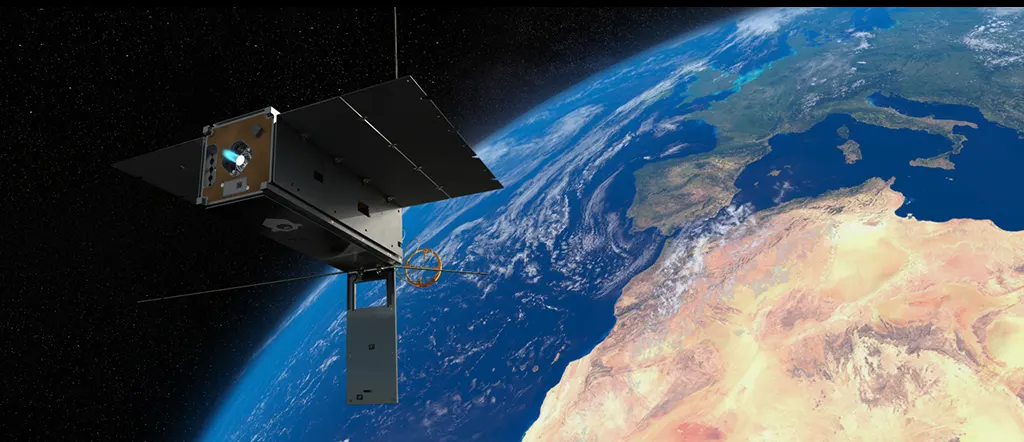 Amsterdam-based European satellite and communications startup, Hiber has secured €26 million in EU and private investment to develop the world's first global IoT (Internet of Things) satellite network.
"Every year, 30% of food production is lost or wasted and 33% of oil wells experience leakages. Both problems can be addressed by using technology to monitor pressure, humidity or temperature. These are great examples of how space innovation can solve important global problems and improve lives,"
The European Innovation Council Fund (EIC Fund), the EU's innovation agency, has granted Hiber a share of its €278 million Innovation Fund, which will enable the EU to play a prominent role in the global space sector and enhance its independence. The EIC has co-invested with an innovation credit provided by the Dutch government and existing shareholders.
The €26 million funding is fantastic validation for Hiber's success and a major boost for the European 'New Space' sector. It is a key step in realizing our aim of making the Internet of Things really simple and available for everyone in remote and developing regions of the world."

Coen Janssen, Chief Strategy Officer and co-founder of Hiber
Hiber's in-house-developed satellite constellation will ensure that it is possible to track and monitor machines and devices for a wide range of IoT solutions in some of the world's hardest-to-reach places. The funds will be used to extend the satellite network more and grow its customer base.
Hiber was founded in 2016 to make IoT easy, especially in areas where there is no affordable cellular or WiFi connection. Hiber's scaling of the satellite network and innovative IoT solutions will positively impact some of the most significant issues facing the world today, from eliminating food wastage to reducing the environmental impact of extracting fossil fuels.
This major success has been supported at European level by a collaboration of major EU bodies (EIC, EIB, ESA) fostering the Space Value Chain".

Elia Montanari, Head of Management and Control, European Space Agency
Nicklas Bergman, European Innovation Council Fund Committee Member, commented: "I am glad to announce the EIC Fund support to this highly innovative company aiming at creating a European champion in the satellite Internet of Things sector. This equity investment will help Hiber to facilitate affordable and ubiquitous connectivity for the IoT solutions."
Hiber's selection as one of three companies to receive the maximum investment from the EIC Fund recognizes the shining role it can play in promoting the EU's agenda. The Fund also targets the funding gap at the startup and scaleup stage, where the European venture capital market relatively underperforms compared to the global venture capital market.