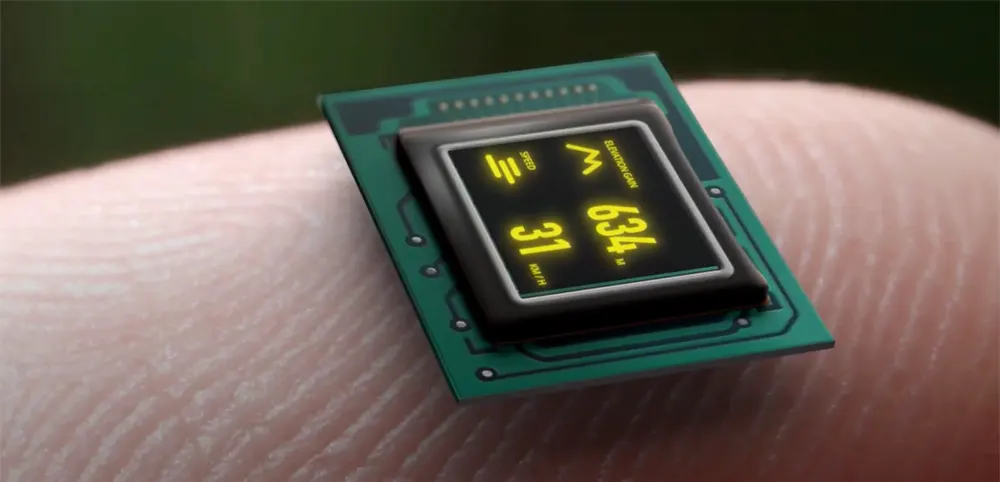 Microoled, has a Bluetooth mini display integrated into their Activlook product. The technology is based on the technology used by combat pilots. At just nine grams, the AMOLED display is exceptionally light and fully concealed. The module fits into a regular pair of glasses and opens up new perspectives for app development.
ActiveLook's ecosystem is engineered to be flexible and integrates data sources from a wide range of devices and sports applications. It provides the market's most advanced intelligent devices. Using open APIs simplifies Bluetooth connectivity between any device and App. Communication to any ActiveLook glasses goes through the "Custom Bluetooth low energy service" framework.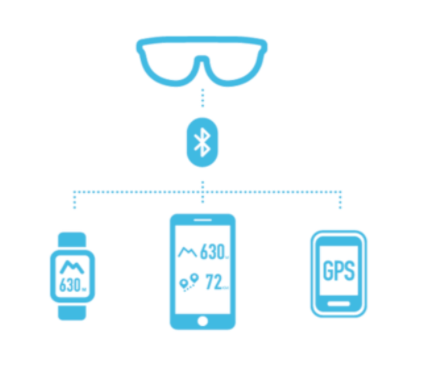 The patented technology can be applied to your glasses and make your lenses "active." ActiveLook® provides a complete active-lenses head-up display solution. For product developers, there are possibilities to accelerate their product innovations. The microdisplays can be paired via Bluetooth with the most popular sports apps on smartphones and smartwatches." The system has GPS and a Gesture-based Interface. This Optional gesture control enables operation with just the wave of a hand.
Garmin has integrated the application, and it connects the head-up display ActiveLook glasses to most Garmin bike computers and sports watches.
ActiveLook® is a CES2021 Innovation Award Honoree in the Embedded Technologies, smart glasses technology, and Sports & Fitness categories.