Nokia stated that the new Nokia 6G Research Lab in India facility will be located in Bangalore at its global R&D facilities. The company explained that the primary objective of the new initiative is to expedite the development of fundamental technologies and novel use cases supported by future 6G technology.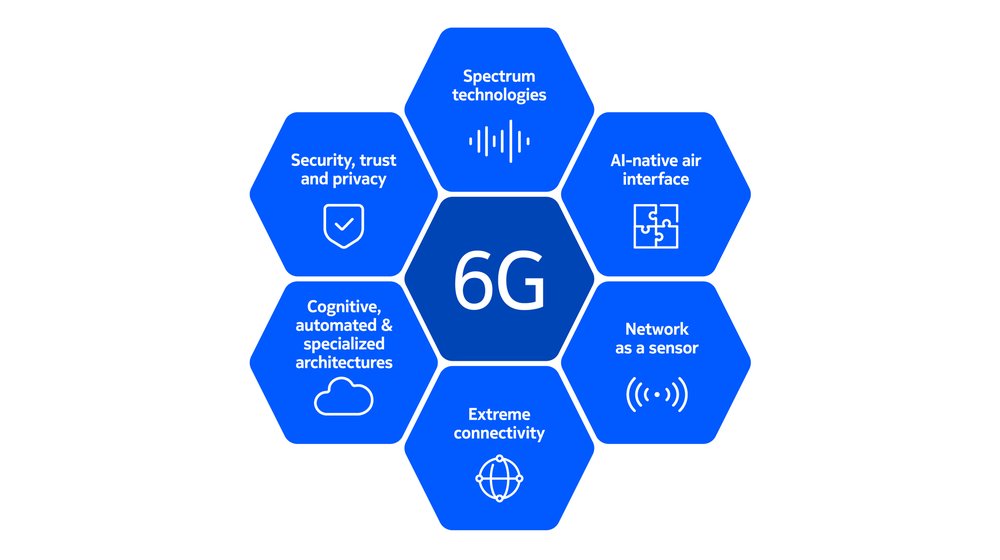 Nokia recently unveiled its cutting-edge facility, the Nokia 6G Research Lab in India. This state-of-the-art lab is designed as a hub for innovative collaborations. Industry experts, paving the way for the next generation of connectivity
---
Network as a Sensor: The Next Big Thing
The lab will explore the promising "network as a sensor" technology. This groundbreaking advancement will allow networks to detect objects, people, and movements without relying on traditional sensors. Heralded as a pivotal technology for the 6G era, it promises to seamlessly merge the digital and physical real
---
Nokia's Global Endeavours in 6G
Nokia's ambitions for 6G stretch beyond just this lab. The company is actively participating in several global and regional projects. Among these are the 6G Hexa-X and Hexa-XII, which form the core of the European 6G Flagship initiative. Moreover, Nokia's foundational role in the Next G Alliance and the 6G ANNA German Lighthouse initiative underscores its commitment to promoting the 6G ecosystem.

---
India's Role in 6G Innovation
Prime Minister Narendra Modi envisions India as an innovation leader, and the Nokia 6G Research Lab in Bengaluru perfectly embodies this vision. Moreover, this lab promises to unveil pioneering applications in transportation safety, health care, and education, thereby enhancing the Digital India initiative. Additionally, tapping into India's rich expertise, Nokia actively seeks collaborations with top-tier research institutions like IISc and IIT
---
India's Broader 6G Vision
The lab testifies to Prime Minister Narendra Modi's "Bharat 6G Vision." This vision aims to raise India's role in standardizing, developing, and implementing 6G technology. The Indian government has already initiated a national 6G drive, and they passionately aim to launch this non-standardized technology by 2030, focusing intensively on R&D
---
Collaborative Ventures in 6G
Underscoring the need for international collaboration, the ATIS' Next G Alliance and India's Bharat 6G Alliance have entered into a Memorandum of Understanding (MoU). This alliance aims to harmonize R&D priorities, fostering a unified 6G vision. It also places great emphasis on ensuring telecommunications security and fortifying supply chains.
Source: RCR Wireless | Nokia