In the last two years, Powercast has shipped 10 million wireless RF Powerharvester® PCC110 chips. The company attributes this milestone to increased demand for wireless power-over-distance solutions that free devices from wires, batteries, and placement restrictions like the Qi wireless charging standard's direct contact requirement.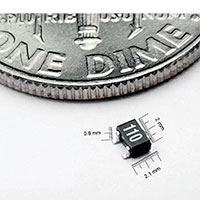 A remote power source (up to 80 feet) for untethered devices reduces the need for batteries and wires, improves device functionality and efficiency while allowing for device placement freedom. Consumer devices can charge over the air without touching a charging mat, and environmentally friendly devices can use either rechargeable batteries or no batteries, eliminating disposable batteries.
IoT sensors, digital luggage tags, consumer electronics, logistics and more are all seeing increased demand, according to Powercast CEO Charles Goetz. "Powercast is where companies serious about RF wireless power over distance engage for solutions.
Goetz continued, "Powercast's vision is to see RF wireless power over distance become ubiquitous, thereby enabling a more connected, efficient, and greener world." The company's technology won a 2021 Sustainability Award for reducing battery e-waste.
In the far-field (up to 80 feet or 24 meters), Powercast's technology creates a coverage area similar to WiFi, keeping multiple enabled devices charged. Powerharvester PCC110 chips harvest RF energy from an RF transmitter, an RFID reader, or other RF source and convert it to DC (direct current) to recharge a battery or power a device without a battery. With millions of users in over 15 industries, Powercast's technology touches millions of people through RFID and sensors.