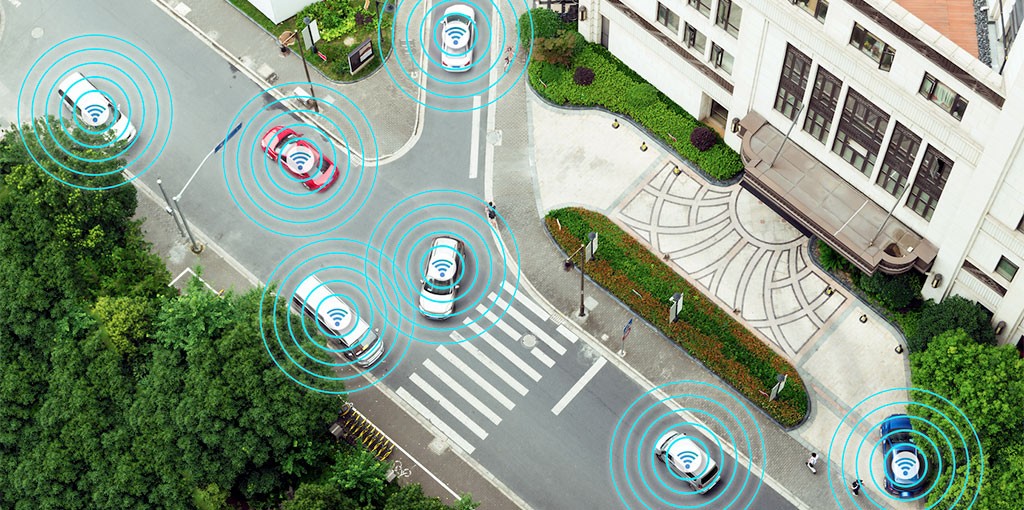 Making digital cities a reality will require LiDAR in infrastructure systems and 3D mapping. "3D mapping, surveying, and modeling indoor and outdoor environments are valuable to businesses and municipalities for city planning."

Dr. Ted Tewksbury, CEO of Velodyne
Supply chain operations faced massive disruptions in 2021 due to increased port congestion and manufacturing delays. It was pushed to expedite order fulfillment. As a result, more companies are adopting Industry 4.0 automation initiatives, which can be enhanced with Lidar. 94 percent of companies kept running during the COVID crisis, according to McKinsey. These initiatives haven't slowed, and we expect the digital economy to grow.
A wide range of Velodyne LiDAR sensors, like the Velarray M1600 and Puck sensors, are used to improve industrial processes and maintain service continuity. These LiDAR applications are powering supply chain operations while lowering operating costs, improving efficiency, and creating safer working environments.
Customers have used LiDAR sensors to power airport ground support tractors that autonomously transport baggage and cargo to and from planes at any time of day or night. Airlines rely on safe, efficient material handling to protect goods and meet tight flight schedules. Adding LiDAR to maritime applications improves accuracy and precision while lowering costs and risk.
The industry has worked hard to develop technologies like LiDAR to support ADAS and autonomous vehicles (AVs), as well as the infrastructure to support connected vehicles. Updates to performance standards and testing will be critical to progress.
The US Administration's recent announcement of rulemakings on pedestrian automatic emergency braking is a much-needed step in the right direction. We provide an affordable LiDAR-based PAEB solution that outperforms radar + camera-based systems in all conditions.
Cost is a major issue for LiDAR. To make LiDAR ubiquitous, the cost must be reduced. Deploying high-performance sensors at low cost in industrial, robotics, IIS, and Smart Cities to accelerate mass adoption. Existing LiDAR offerings are too expensive for mainstream adoption, so this work is critical.
Source and more: https://www.gwprime.geospatialworld.net/interview/intelligent-infrastructure-smart-cities-to-be-biggest-lidar-markets-in-coming-years-velodyne-ceo/