R3 Solutions introduces its latest EchoRing Ethernet Bridge, which will be called "Bridge E" in the future.
R3 Solutions' new name marks a new era. Future R3 software versions will include a "Summer Release" with new user functions and a "Winter Release" for system maintenance.
"With these release cycles, we want to expand our status as a dependable partner for manufacturing automation and other industrial sectors," says R3 Solutions CPO Thomas Förste.
Industrial functionality is significantly extended.
Bridge E includes EchoRing experience from robotics, mechanical engineering, and the automotive industry. Thomas Förste: "We tailor Bridge E and its software to industry needs."
Top priorities for the release were reliability, security, and practicality.
The software updates increased Bridge E's usability and functionality. The new "Plant UI" control and configuration interface allows industrial users to centrally manage Bridge E installations.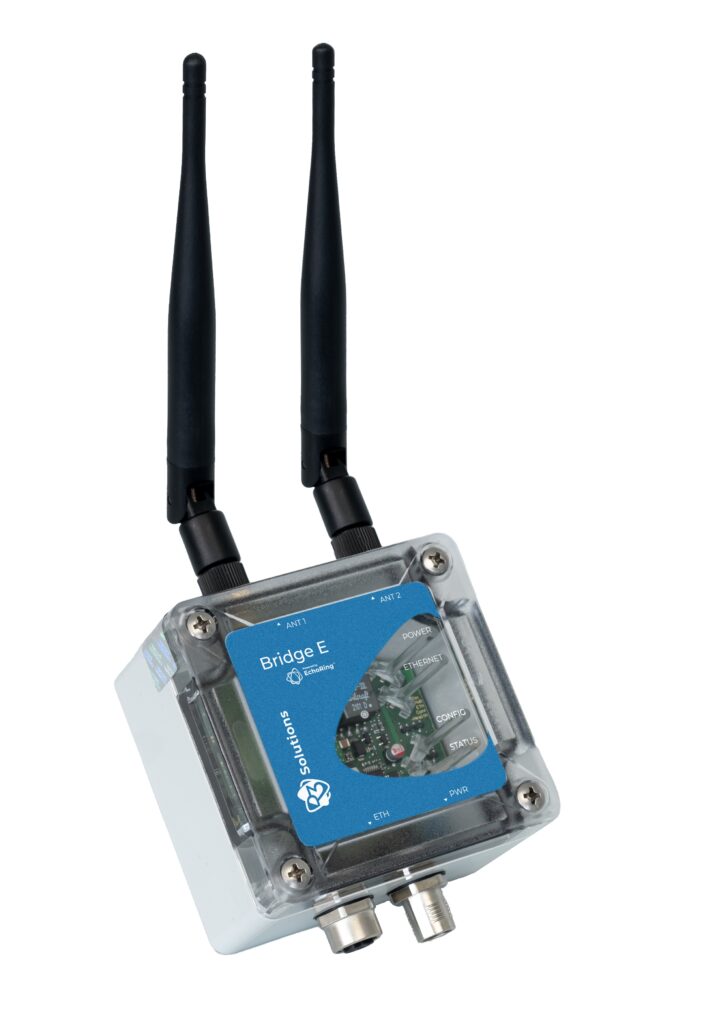 Plant User Interface is part of Windows-based Config Server, which handles configuration, updates, and device control. This new server software package eliminates the need for a dedicated Config Server and makes EchoRing network setup and maintenance easier.
Also new and often sought is the "EchoRing Runtime Control Interface (ERCI)." The control interface is available directly in Bridge E and the Plant UI and allows the state of Bridge E devices to be scripted and their functionalities to be altered using a control command.
Starting with the Summer Release, Quality of Service can better control data flow in the EchoRing network. There are five priority queues for classifying traffic. With other advancements, R3 Solutions was able to reduce packet loss during data transit by an order of magnitude to fewer than 10-7.
Developers at R3 Solutions improved the bridge's configuration and commissioning functions. Without direct access to the hardware, firmware upgrades and configuration changes can be made remotely through Ethernet.
Bridge E can get a fixed IP address in the Summer Release. This reduces startup time to 5 seconds, making the bridge deterministic when booting.
The Bridge E's optional second antenna provides smooth roaming in mobile applications such as AGVs (AGVs). The first antenna is still connected to the current cell, but the second is connected to the following cell. The active antenna is switched in milliseconds.
Roaming and handover were software developers' focuses. New ERCI interface offers fine-grained management of network segment transitions. In the configuration, pre-calibrated handover situations ensure a smooth segment transition in real time.
Strong through the group of companies
R3 Solutions also offer proven reliability through its corporate structure. As part of the Peppermint family and with numerous industrial partnerships, R3 Solutions is an established player in industrial networking. With the new version of Bridge E and the significantly expanded software, industrial users can now realize applications via radio that were previously not feasible.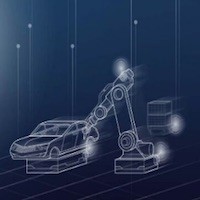 About EchoRing technology
The EchoRing technology is a development of the Berlin-based R3 Solutions GmbH. It is based on the token ring approach proven in network technology: All network nodes connected within a system permanently exchange information about the respective channel states and, in this way, automatically ensure the optimal and delay-free flow of all data streams, even in the case of briefly necessary channel changes. Latency and reliability are deterministic, which means that the technology meets all the requirements of ultra-reliable real-time communication (URLLC). EchoRing can wirelessly network almost any industrial installation – existing or new – without significant setup effort, supporting numerous communication protocols such as PROFINET, Ethernet/IP, and many more. For each data source, all that is needed is a compact Bridge E equipped with an Industrial Ethernet interface, which, in conjunction with other bridges, replaces the previously wired transmission paths with wireless ones.