A brand-new line of Somfy motors with Zigbee 3.0 that powers shades, blinds, and draperies.
To support the ecosystem, new professional tools will be introduced, including the TaHoma pro software, which simplifies the fabrication and installation of a smart shading system.
An ecosystem designed to adapt seamlessly to existing and future smart home technology innovations.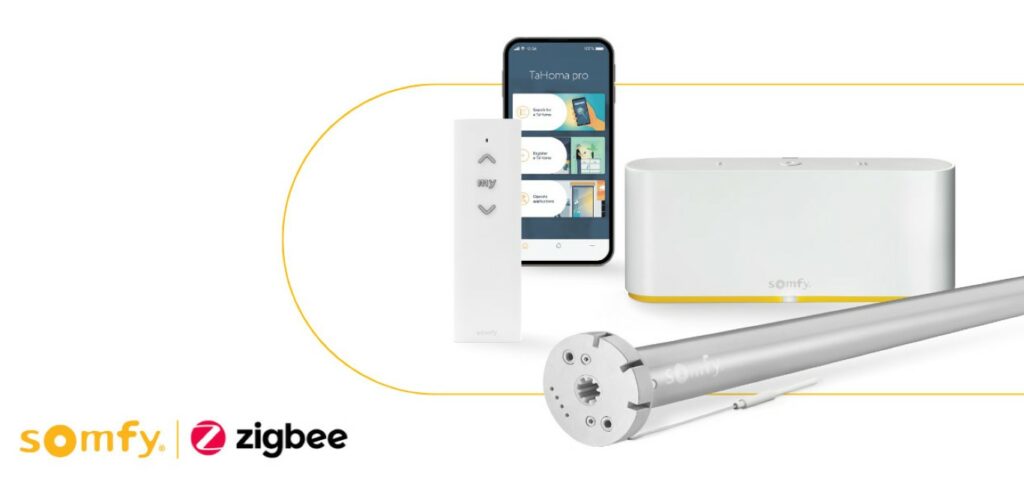 Somfy, the world's largest manufacturer of actuators for interior window coverings and exterior solar protections, has introduced a new ecosystem of products utilizing Zigbee 3.0 technology at the International Window Coverings Expo in Charlotte, North Carolina. In the third quarter of this year, this line of Somfy products will be available in North America to power and control shades, blinds, and draperies.
The Zigbee 3.0 protocol is an interoperable, globally adopted, and secure Internet of Things (IoT) solution that connects smart household devices to a standardized network and language. Zigbee creates an ecosystem of interoperable products, and this ecosystem now includes Somfy North America's products, easing the integration process and enhancing end-user comfort.
"Following this launch, the new line of Somfy motors will be able to connect with Zigbee 3.0, Somfy RTS and future smart home innovations. This platform allows our products to be more widely adopted, enabling a new game-changing ecosystem we call Somfy Smart Shading. This will reinforce Somfy North America as the leader in the market, with new tools for fabricators, dealers and installers to set us apart."

David Parrett, VP Marketing at Somfy North America
This new ecosystem provides a scalable solution that facilitates the interoperability of prominent smart home products on a single platform. With its self-healing mesh network, Zigbee 3.0 is more reliable, consumes less energy, and eliminates singular points of failure. Additionally, bidirectional communication enables real-time data such as battery level, shutter position, and status to be accessed securely from any location and provides additional information for a more seamless experience.
Somfy North America will release two new professional tools later this year that will make it simpler to configure motors and provide after-sales service and support in order to continue enhancing the smart home experience. OEMs and Installers can use the TaHoma pro app to simplify the configuration and administration of the Somfy Zigbee network. Serv-e-Go is a remote monitoring and troubleshooting utility for the Somfy Zigbee ecosystem. This application will enable dealers to remotely service client installations via secure access to installations.
This new product line aims to provide greater scalability, productivity, and peace of mind for fabricator and installation partners, as well as greater end-user confidence and contentment. Visit https://www.somfypro.com/zigbee for more information on the new ecosystem and its integration capabilities with Zigbee 3.0.
Source: Business Wire