Wireless communications have transformed various application areas such as personal computing, smart home security, mobile phones, audio and video streaming, and factory automation. Decades of rapid progress have connected nearly all electronic products on the market. Leading technologies like Wi-Fi 6E, Wi-Fi 7, and 5G dominate the market. Despite traditionally serving different use cases, industry observers often view Wi-Fi and cellular technologies as competitors.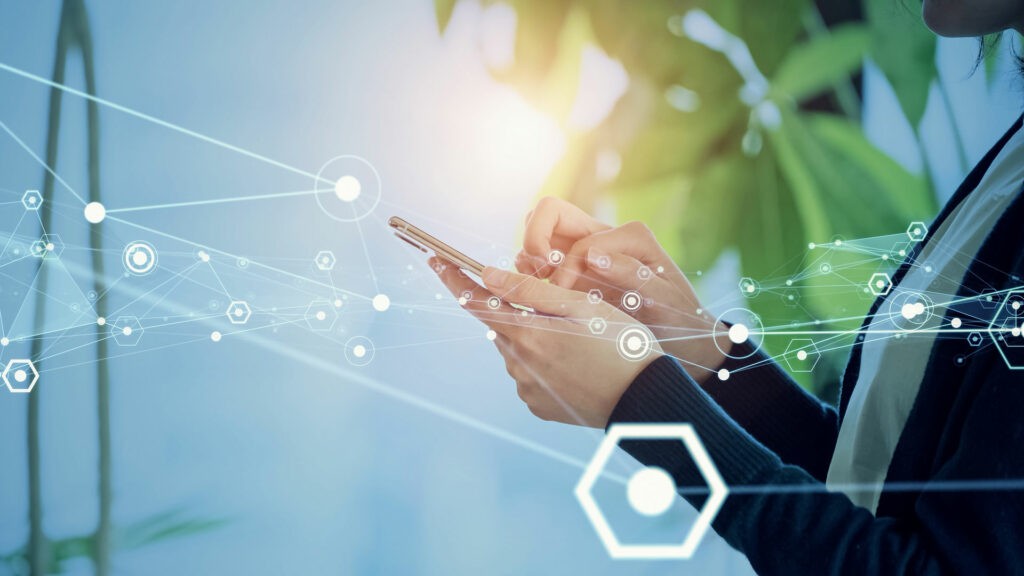 Users have traditionally considered Wi-Fi optimal for short-range LAN technology with customizable data rates and user density, ideal for households or large premises. In contrast, they favor cellular for long-range, on-the-go communications with assured latency and quality. However, the advent of feature-rich technologies like 5G and Wi-Fi 6E/7 is altering this narrative. These emerging technologies promise a seamless user experience and reveal a positive interdependency between Wi-Fi 6E/7 and 5G.
Customer Premise Equipment (CPE) presents Fixed Wireless Access (FWA) as an intriguing use case for private networks and organizations. Amid the growing domestic broadband market, we'll examine how 5G and Wi-Fi 6E/7 jointly improve private networks.
The Rise of Fixed Wireless Connectivity via Wi-Fi 6E/7 and 5G
Traditional private networks often use fixed broadband for internet access, requiring substantial financial investment, labor, and time for permit-related civil work like fiber installation. FWA, however, bypasses these challenges by employing CPEs to offer efficient, cost-effective wireless access. In the FWA setup, the CPE device acts as the router and connects to the internet via 5G instead of wired broadband. Subsequently, private network devices connect to the CPE using standard Wi-Fi. The emerging synergy between 5G and Wi-Fi enables the feasibility of FWA.
FWA: Reusability and Scalability
In FWA, operators can reuse 5G spectrum and infrastructure, reducing costs and boosting 5G investment returns. Carrier infrastructure needs no modification for scalability. Instead, advanced CPE equipment on the consumer side adapts to increased data rates and multi-user connectivity. Features like higher-order MIMO, higher-gain antennas, and 5G carrier aggregation enable this adaptability.
Although all of these benefits together represent new income prospects for the operators, they are dependent on consumer service uptake, CPE device costs, and overall time-to-market (TTM).
From a consumer perspective, performance and cost are key drivers for adopting FWA. Quality of Service (QoS) is crucial for shifting from fixed broadband to wireless in private and enterprise networks. Operators now offer speed tiers to better monetize and serve small-medium enterprises. Both Wi-Fi 6/6E/7 and 5G technologies must work in tandem to allocate resources for data-intensive or latency-sensitive applications. Comprehensive tests are essential for verifying antenna performance and user service quality.Affordability fuels FWA adoption among small and medium enterprises. Lower upfront CPE costs and monthly service charges facilitate this trend. However, operators and OEMs ultimately determine costs, as development and manufacturing expenses are passed on to the end-consumer.
Reducing Costs Without Compromising Performance
In FWA, operators commonly market white-label CPE products designed and manufactured by third parties. Performance constraints often limit the cost reductions possible in hardware design and development. However, test and measurement can balance economics and product quality. Investing in a high-performance RF test solution safeguards device quality and brand reputation while reducing after-sales costs such as returns and service center expenses.
Examining crucial aspects of RF test solutions can further minimize test costs. Multi-device testing enhances overall throughput, thereby reducing the cost of testing and boosting production efficiency. CPEs have longer bootup times, constituting about 60–80% of total device test time. Deploying a test solution that leverages this idle time maximizes parallel test efficiencies, improves throughput, and shortens test time.
A turnkey automation test tool can also offer advantages. Chipset-specific tools often require licensing fees and extensive debugging efforts. An automated tool pre-validated on specific chipset libraries saves time and reduces the need for in-house test tool development. Furthermore, this automation harmonizes result correlation and debugging from development to manufacturing.
To improve economics and cost structure, we must lower the market access barrier. Investing in a test tool capable of testing both 5G and Wi-Fi technologies is critical to this aim. LitePoint leads the market in wireless testing, offering best-in-class capabilities for 5G and Wi-Fi from design verification to mass production. We ensure seamless and collaborative functioning of 5G and Wi-Fi-enabled devices in real-world scenarios.
Conclusion
Emerging technologies like FWA have become economically viable as 5G and Wi-Fi 6E/7 increasingly complement each other. Ultimately, the success of 5G FWA depends on the quality of the underlying CPE, which must pass stringent tests for antenna performance, power calibration, and coexistence before deployment. LitePoint addresses these needs with state-of-the-art testing tools, thereby shaping the future of 5G FWA for businesses.