Join the Wireless Communications Alliance for a round table discussion on Smart Everything with a global panel of experts.

The adjective "smart" is no longer merely an adverb. It is now a catch-all phrase for anything that improves the performance of a multi-device ecosystem. Making our daily tasks easier, increasing the speed with which information flows, and allowing us to do things in seconds or even microseconds that we could not do before.
When you ask different stakeholders what Smart Everything means to them, their answers will vary depending on their point of view.
What is a Smart Factory?

The Smart Factory is a concept for representing the ultimate goal of manufacturing digitization.
A Smart Factory, as the phrase is most generally used, is a fully computerized shop floor that continuously collects and shares data via connected equipment, devices, and production systems. The data can subsequently be used by self-optimizing devices or throughout the company to handle issues proactively, optimize production processes, and respond to new requests. AI, Big Data Analytics, Cloud Computing, and Industrial IoT (Internet of Things) technologies have enabled smart manufacturing techniques to integrate fully.
Smart factories can monitor the whole production process, from manufacturing tools and the supply chain to individual operators on the factory floor, by integrating the real and digital worlds.
Smart factories, when wholly realized, usefully integrated, collaborative manufacturing technologies to make processes flexible, adaptable, and optimizable.
What is a smart city?

A smart city is one in which data is collected via various electrical systems and sensors. Information is collected from residents, devices, buildings, and assets, then processed and analyzed to monitor and manage traffic and transportation systems, power plants, utilities, water supply networks, garbage, information systems, schools, libraries, hospitals, and other community services. Data insights are used to manage assets, resources, and services more efficiently, and the data is used to optimize operations across the city.
The smart city concept combines information and communication technology (ICT) and numerous physical devices linked to the IoT (Internet of things) network to improve city operations and services and connect inhabitants. Smart city technology enables city officials to communicate directly with community and city infrastructure and monitor what is going on in the city and how it is evolving. ICT is utilized to improve urban services' quality, performance, and interactivity, reduce costs and resource consumption, and boost citizen-government interaction.
What is smart agriculture?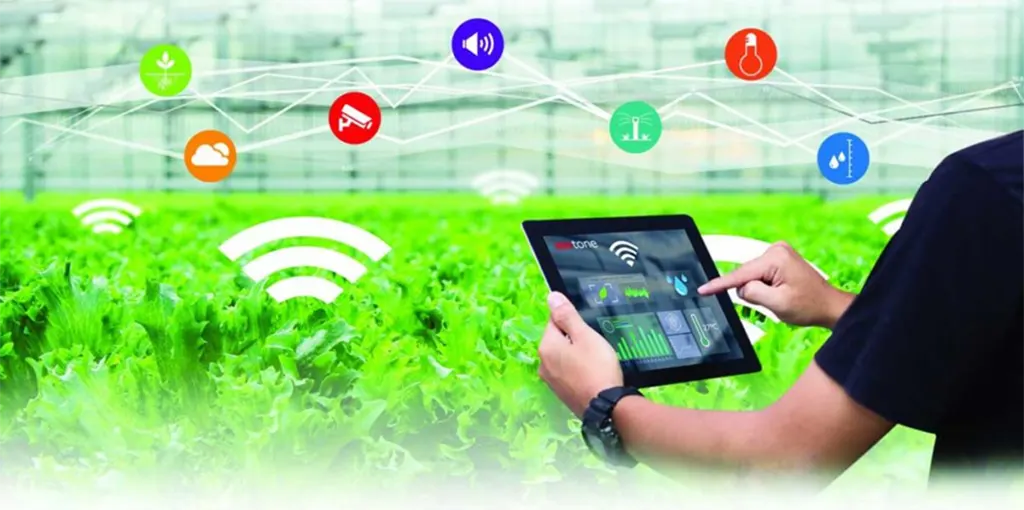 The foundation for smart agriculture technology is divided into three primary groups: autonomous robots, remote-controlled or autonomous aerial vehicles, and the Internet of Things (IoT). Autonomous tractors will become self-sufficient, utilizing cameras and machine vision systems, GPS for navigation, IoT connectivity for remote monitoring, and radar and LiDAR for object detection and avoidance. Humans will still be required to create a smart farm to create the field and boundary maps, program the optimum field routes, and assess other operational requirements.
Sowing seeds used to be a time-consuming chore. Seeding machines, which can cover more areas much faster than humans, are an example of smart technology. These machines plant seeds at the proper depth and space plants at the appropriate spacing to allow optimal growth. Another smart technology in farming is IoT-based remote sensing, which uses sensors in the fields, such as weather stations, to collect data. Farmers may monitor their crops using an analytic dashboard.