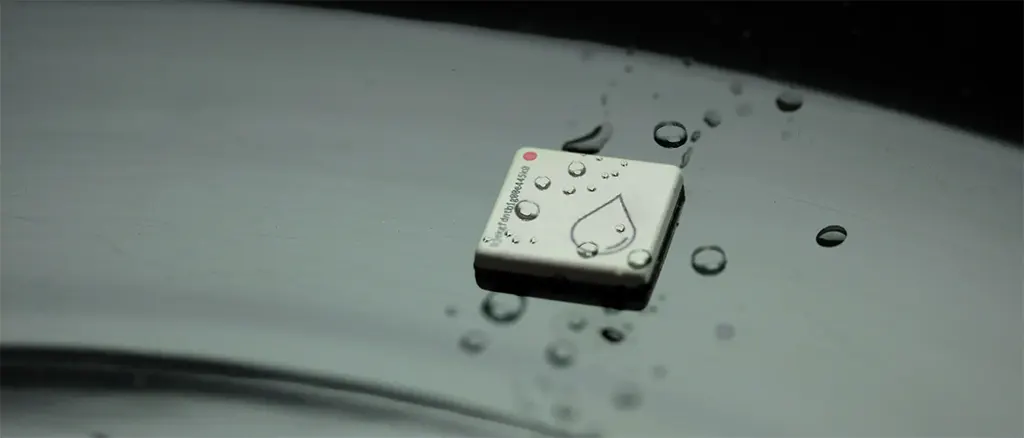 At the Business Intelligence Group Sustainability Awards, Disruptive Technologies was named Sustainability Product of the Year.
Disruptive Technologies (DT) of Norway is celebrating after winning the Sustainability Product of the Year award in the Real Estate category with their Wireless Temperature Sensor and being named a finalist in the Technology & Telecommunications category at the prestigious Business Intelligence Group Sustainability Awards.
It was clear to our judges that their vision and strategy will continue to deliver results toward a cleaner, more sustainable world. Congratulations!"

Maria Jimenez, Business Intelligence Group
The Sustainability Awards recognize businesses that have made sustainability an integral part of their business. The awards have become a recognized industry force for good since they were established in 2012. The Wireless Temperature Sensor from Disruptive Technologies has been recognized for its contribution towards more efficient and sustainable operations in buildings. The solution simplifies data collection and offers granular data on key metrics such as energy usage, temperature thresholds, and HVAC settings. These changes have proven to reduce energy and the carbon footprint in buildings where sustainability was never before considered an option.
Sustainability has been one of DT's core values from inception. With our tiny, efficient, long-lasting sensors we wanted to create something that could make sustainability achievable in as many different built environments as possible. This award means a tremendous amount because it acknowledges that we've started to achieve our goal. The whole team is absolutely delighted, and inspired to continue developing the work that we do.'

Bengt Johannes Lundberg, CEO of Disruptive Technologies,
Disruptive Technologies (DT) is the award-winning developer of the world's smallest wireless sensor and IoT infrastructure. These sensors are designed to reach an ever greater number of operational components, making buildings intelligent and sustainable in minutes. The Business Intelligence Group was founded to recognize true talent and superior performance in the business world. Award: Business Intelligence Group – Sustainability awards