Three years ago, the social networking giant Meta began searching for a method to guarantee that its employees' cellphones would continue to ring even when they were deep within the company's corporate offices, potentially beyond the range of outdoor wireless networks.
The solution involved a newly released spectrum band, a partnership between bitter competitors, and a network that is "significantly" less expensive than Meta's previous indoor coverage method.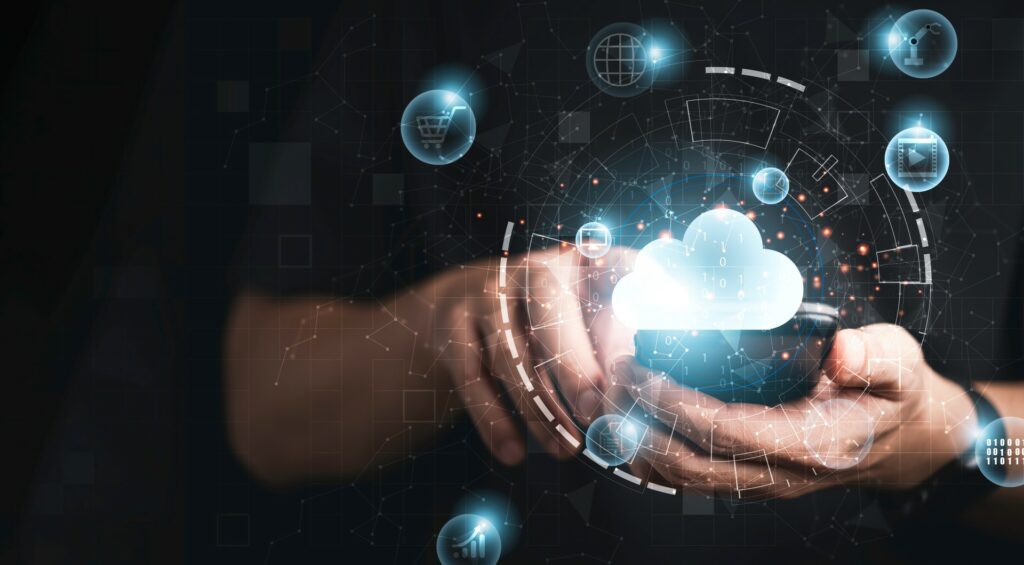 "So far, we've had a good experience with that". During a recent roundtable hosted by Deloitte, which served as an integration partner, Heather Marquez, the company's executive manager of global technical operations, stated that there have also been significant cost reductions.
Built prior to the company's financial difficulties and cutbacks, Meta's new neutral host in-building wireless network leverages small cells and the unlicensed 3.5GHz CBRS spectrum band. And via Multiple Operator Core Network (MOCN) technology, it operates with AT&T, Verizon, and T-Mobile's approval. The network is owned and operated by Meta, but clients from the nation's three largest 5G providers can roam on and off the network seamlessly.
"We were very excited about it," said AT&T's Suja John, head of global roaming. She added that AT&T plans to take the technologies developed in Meta's network deployment and offer them to other enterprise customers.
"We do find that this is another tool in our toolbox that we can potentially use," John said.
Utilizing CBRS
Meta's offices in the United States encompass approximately 20 million square feet. Currently, distributed antenna systems (DAS) are used to cover approximately 30 percent of the territory. Nonetheless, Meta desired a standard solution that it could deploy across all of its structures, while also positioning itself to engage in private wireless networking applications.
According to Marquez, DAS would not work because the systems are primarily designed for large venues such as sports stadiums and convention centers and can be too costly and complicated for smaller office spaces.
Meta chose to utilize the CBRS spectrum frequency, which was recently made available for licensed and unlicensed use by the FCC. Using small cells with CBRS, Meta discovered it could cover its facilities 75% faster and at a much lower cost than with DAS.
During the roundtable event, Meta officials did not identify the company's equipment suppliers nor did they provide specific cost or savings figures.
Help from mobile operators
Meta realized that it could not construct its own CBRS network on its own. It had to coordinate with the nation's largest wireless carriers to ensure that their services could travel over Meta's CBRS network to employee phones.
Verizon's managing director for the operator's global systems integrators and hyperscalers, Jake Kornblatt, stated that the company extensively tested the Meta network to ensure that "when a Verizon customer entered a Meta building, they received the best possible experience."
Chris Melus, vice president of product development at T-Mobile, stated that his company had to test the Meta network to ensure that it could manage emergency services such as 911.
"We wanted to make sure our customers had the best service," Melus said. "We love when our partners bring us innovative ideas."
Using MOCN technology to bridge the divide between private and public wireless networks was part of the solution. Multiple additional CBRS deployments are verifying MOCN connections.
Now, per Meta's Marquez, "we have consistent coverage in all of our buildings."
Retracing our steps and moving forward
Meta led the charge on the in-building CBRS opportunity, which is not surprising. The company's "Connectivity" initiative contributed to the development of several innovative connection technologies, including solar-powered drones, fiber-laying robotics, and low-Earth-orbit satellites, in order to increase the number of users on the company's social network. Additionally, Meta contributed to the establishment of the Telecom Infra Project (TIP) in 2016, which continues to develop open and disaggregated standards for numerous telecom technologies.
But Meta has recently encountered headwinds. The company is battling waning interest in its social networking advertising products, and it recently discontinued its Connectivity initiative amidst tens of thousands of redundancies.
Still, there is evident interest in CBRS initiatives like Meta's. Crown Castle, Dish Network, and MGM Resorts International have all highlighted indoor wireless network deployments by large building owners. The OnGo Alliance, which promotes CBRS-band applications, has extolled additional deployments of this nature.
Most industry estimates indicate that roughly 80% of wireless traffic is generated indoors. In addition, building owners increasingly use wireless technologies as a selling factor for office space.
Moreover, private wireless networks have the potential to add utility to in-building wireless networks through applications such as building maintenance and monitoring and security.
Source: Lightreading.com