Honeywell, a multinational technology company, has introduced VersaWave, a new compact satcom system that utilizes 5G technology to provide beyond-visual-line-of-sight (BVLOS) communication for the Advanced Air Mobility (AAM) and Unmanned Aerial Systems (UAS) industries. The system integrates satcom, cellular (5G, 4G, 3G), Wi-Fi, and Bluetooth into a compact and lightweight package. The VersaWave system provides reliable Inmarsat satcom coverage when outside of cellular coverage due to its ability to autonomously switch between cellular and satcom connectivity.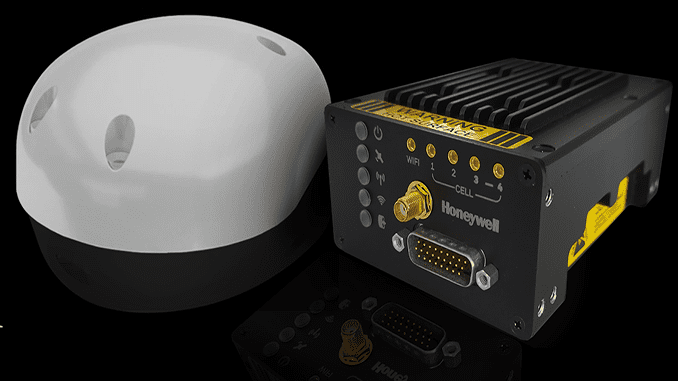 The cellular capability of the system includes high-speed 5G connectivity that supports low latency and high data transmissions at low cost, regardless of whether the network is public or private. In addition, it has a Global Navigation Satellite System (GNSS) onboard for real-time position reporting. The VersaWave system is anticipated to provide consumers with more flexible and cost-effective connectivity options without installing multiple systems. Additionally, the system is equipped with Wi-Fi and Bluetooth for remote configuration.
"VersaWave significantly enhances our small satcom system introduced in 2021, and we expect it to be adopted not just by the AAM market but also defense and commercial customers."

Steve Hadden, the Vice President and General Manager of Services and Connectivity, Honeywell Aerospace.
Honeywell Aerospace's products and services are utilized in almost every commercial, military, and space aircraft in the globe. Its hardware and software solutions seek to produce more fuel-efficient aircraft, direct and on-time flights, and safer airports and skies.
The VersaWave with 5G system is currently undergoing qualification and certification and is anticipated to be commercially available during the third quarter of 2023. The system's compact design allows users of the current small satcom system to upgrade their AAM and UAS platforms with minimal delay. Honeywell's new VersaWave system with 5G technology provides the AAM and UAS industries with a cost-effective and efficient means of delivering dependable connectivity solutions.
Source: UAS Weekly